Expect another QB battle this fall
Hilltopper football will head into fall camp with the competition for starting quarterback wide open.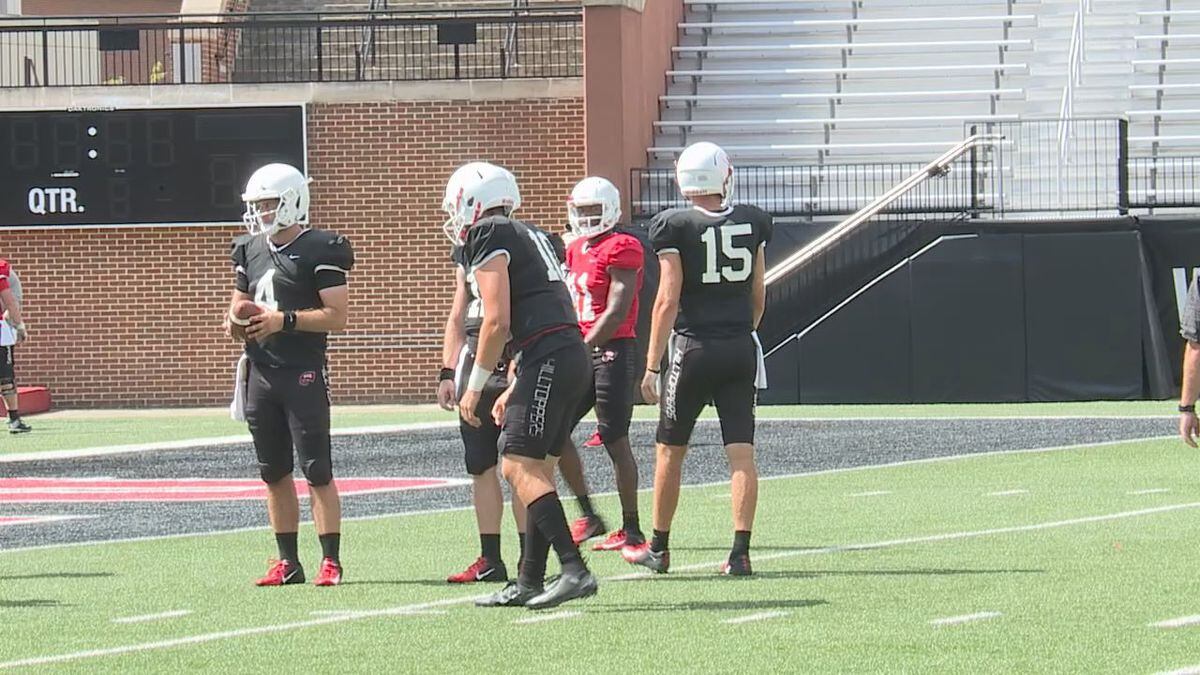 Published: Jun. 22, 2020 at 1:13 PM CDT
BOWLING GREEN, Ky. (WBKO) -- With Steven Duncan electing to transfer to Tarleton State and WKU bringing in Maryland grad transfer Tyrrell Pigrome, the Hilltoppers will once again see a competition for the starting job at quarterback this fall.
WKU currently has five quarterbacks listed on its roster. Pigrome, redshirt junior Davis Shanley, red shirt sophomore Kevaris Thomas, and freshman Darius Ocean and Grady Robison.
"Our offensive system is really built on who the quarterback is and what their skill trait is," said Tyson Helton, WKU's head football coach. "If we got a really good passer but he's more of a pocket guy, we build around that."
Pigrome will have the most experience of the fiver QBs, appearing in 33 games with seven starts during his time at Maryland. Shanley appeared in nine games and started four in 2018 while Thomas appeared in just three games the same season.
Helton said an ideal quarterback is a player that is a solid passer, can run, and create plays. Helton believes Pigrome can to all those things.
"We feel like he has the ability to do that," Helton said. "He's a guy that can run around and create. He's a powerful runner when he takes off with it. A really good quality runner."
Helton said all his quarterbacks have different skill traits but all have mobility and quality arms.
Helton said competition brings out the best in players and expects a good competition between the quarterbacks this fall.
Copyright 2020 WBKO. All rights reserved.