UPDATE: 2 killed in Bowling Green shooting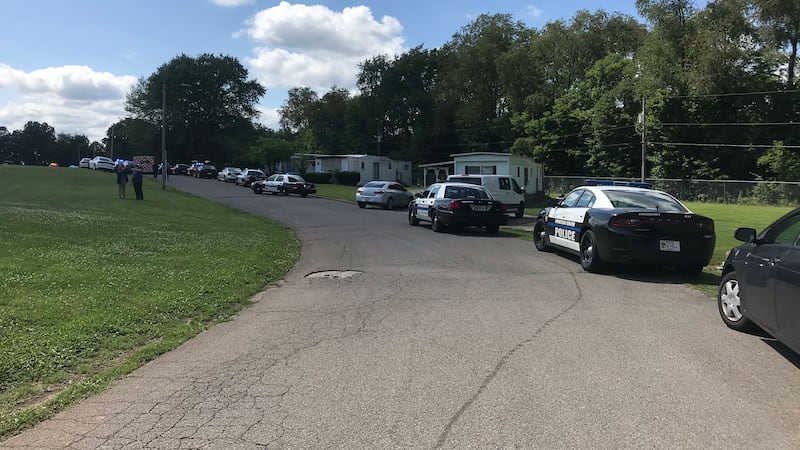 Published: Jul. 1, 2020 at 3:29 PM CDT
At 2:46 p.m. Wednesday, Bowling Green Police responded to 3509 Nashville Road, lot 56, for a shots fired call. They found Latravion D. Briggs, 20, and Mark A. Dice, Jr., 24, both of Bowling Green, with gunshot wounds.
Officers administered aid to Dice who was taken to the hospital, where he was pronounced deceased from a gunshot wound to his chest. Briggs received a gunshot wound to his head and was pronounced deceased at the scene.
Detectives are trying to locate and interview everyone who either witnessed the shooting or was involved. BGPD will release more information as it becomes available.
------------------------------
BOWLING GREEN, Ky. (WBKO) - One person is dead and another has been transported to the hospital after a shooting on Nashville Road.
Police are on the scene investigating the shooting which took place at the 3500 block of Nashville Road in the Mobile Terrace mobile home park.
According to a witness, they heard multiple people arguing and then heard at least 8 gunshots, and dropped to the ground until it stopped. "I was scared to death," the witness told 13 News.
One of the victims was taken to the Medical Center and their condition unknown. The other was shot in the head and confirmed dead by the Warren County Coroner. Both victims were males, police said.
BGPD is leading the investigation and says there are no suspects at this time.
Names and ages of the victims aren't being released until family has been notified.
13 News reporter Allie Hennard is currently on the scene working to learn more details.
Copyright 2020 WBKO. All rights reserved.