UPDATE: Rotating power outages end for Saturday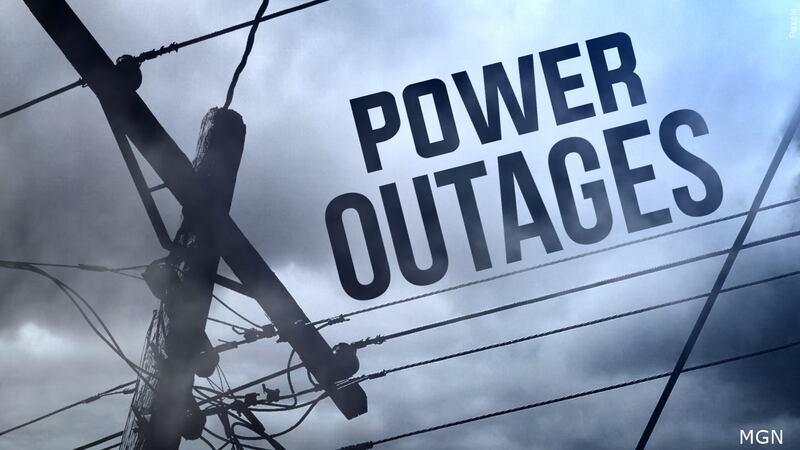 Published: Dec. 23, 2022 at 11:27 AM CST
BOWLING GREEN, Ky. (WBKO) - UPDATE 11 a.m., Sat. Dec. 24: The Tennessee Valley Authority has ended the planned intermittent interruptions, the reason why local companies were utilizing rotating outages.
"We appreciate your patience as we worked with our 153 local power companies and industrial customers to manage record-setting power demand," the TVA said in a statement on Facebook. "We recognize that these planned temporary disruptions are a challenge, but it was needed to maintain grid stability for 10 million people across seven states."
-------
People across Kentucky are experiencing rotating power outages as The Tennessee Valley Authority asked utility companies to reduce usage. Local power companies are asking customers to reduce non-essential electric usage.
BGMU conducted 15-minute rotating outages across the service territory to ensure grid reliability on Saturday morning. BGMU said in a post it was unsure how long the rotating outages would need to be utilized.
"We apologize for the disruption we know these actions may cause, especially during the holidays. They are difficult but necessary steps to prevent the potential of far greater power disruptions to the broader region," BGMU said.
Governor Beshear addressed the rotating outages during a media briefing on Saturday morning. He urged people to take steps to help ease the strain on the power grid, including turning off any lights that aren't necessary.
BGMU offered these tips:
•Lower thermostats by just one or two degrees – public safety is of utmost importance during dangerously cold weather, so don't make big adjustments. One to two-degree adjustments will greatly help during this situation.

Delay doing laundry or running a dishwasher until the warmest part of the day, and turn off unnecessary lights and electronics.

Open window coverings on the sunny side of homes and offices to let the sun heat your home during the day, but close window coverings at night.
Warren RECC is also urging customers to reduce power consumption and is utilizing power interruptions.
"The interruptions will be in 15-minute increments and have already begun in the Warren RECC territory. These outages will last until the load is stabilized. We regret having to take such measures, but they are necessary to protect the stability of the electric grid across the Tennessee Valley. We will update here, as necessary," Warren RECC said in a statement.
Copyright 2022 WBKO. All rights reserved.