Dayvion McKnight is named C-USA Player of the Week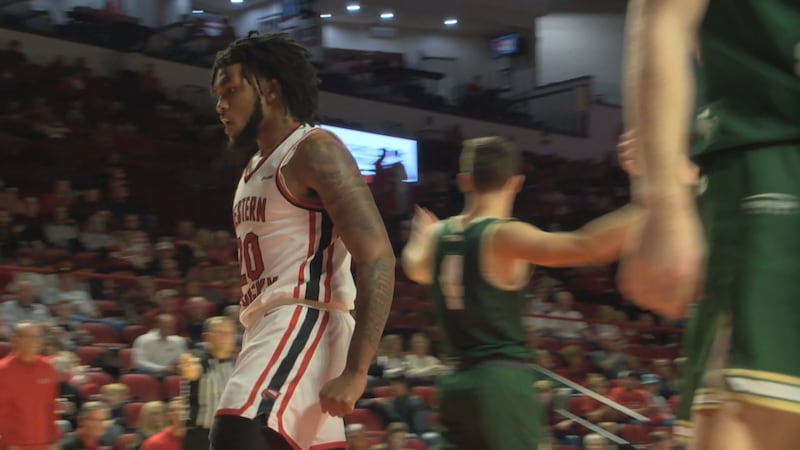 Published: Jan. 16, 2023 at 4:11 PM CST
BOWLING GREEN, Ky. (WBKO) - WKU Men's Basketball junior guard Dayvion McKnight averaged 20.5 points, 4.0 rebounds and 4.0 assists for the Hilltoppers with a road victory at UAB and a home win over FIU, earning him Conference USA Player of the Week honors, the league announced Monday afternoon.
In those two games, he shot 45.7% from the field, including a whopping 83.3% (5-6) from long range.
While handing UAB its first home loss of the season, McKnight led the Hilltoppers with 27 points on 10 of 21 shooting. He added four assists and a steal in his 34 minutes of action.
At home in Diddle Arena, McKnight once again scored a team-high 14 points, netting both 3-pointers he took, while adding five rebounds four assists and two steals.
This is McKnight's fourth Player of the Week honor of his career and second of the season. It's the third time a WKU player has been named C-USA Player of the Week this season.
Copyright 2023 WBKO. All rights reserved.