Second person dies after Denny's sign falls on car in Elizabethtown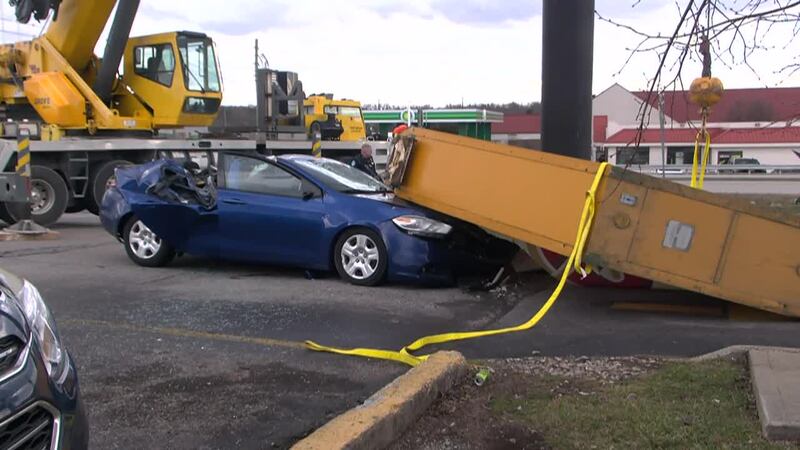 Published: Jan. 23, 2023 at 10:45 AM CST
LOUISVILLE, Ky. (WAVE) - Family has confirmed that a second person has died following a tragic incident involving a falling sign blown on top of a car on Thursday in Elizabethtown.
Lloyd Curtis, the husband of Lillian Curtis, died in the hospital on Monday morning, according to Curtis' granddaughter Amy Nichols.
Lillian and Lloyd were two of three people inside the vehicle on Thursday at the Denny's at North Mulberry Street in Elizabethtown.
Elizabethtown police said around 1:30 p.m., they responded to reports of the restaurant's sign falling from a pole and landing onto a car.
EPD spokesman Chris Denham said wind appeared to be a factor in the incident.
Lillian Curtis was taken to University Hospital where she later died. The other two people inside the vehicle were initially taken to Baptist Health Hardin with unknown injuries.
Investigation is ongoing by the Elizabethtown Police Department as well as the City of Elizabethtown's Planning Department.
A family has created a GoFundMe page to help pay for funeral costs.
Copyright 2023 WAVE. All rights reserved.