Bowling Green, Warren Central advance to the 4th Region Championship Game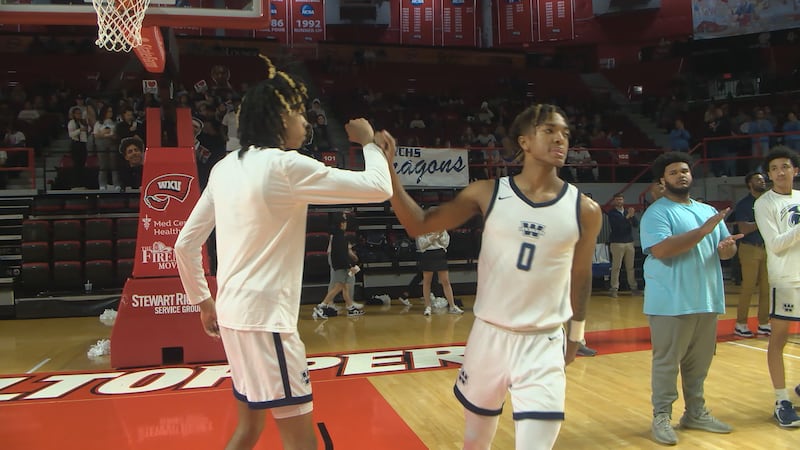 Published: Mar. 6, 2023 at 10:48 PM CST
BOWLING GREEN, Ky. (WBKO) - It feels like it's been forever, but the 4th Region Semifinal games took place Monday night over at Diddle Arena as two teams advanced to Tuesday night's championship game.
In the first matchup, Bowling Green and Barren County went at it for the second time this season.
Bowling Green won the first matchup and that result stayed the same in this one. Barren County made it interesting late, but it was too little too late as the Purples beat the Trojans 51-46.
In the second game, Warren Central and Warren East faced off for the first time since the Dragons beat the Raiders in the 14th District Tournament in 2022.
The last time Warren East was in the 4th Region Tournament, they made it all the way to the final four of the State Tournament in 1997.
However, the history did not help them this time as the Dragons clinched their way into the championship once again, winning 81-45.
Bowling Green and Warren Central will play in the championship game Tuesday night at 6 p.m. inside Diddle Arena.
Copyright 2023 WBKO. All rights reserved.