Cooler, but Still Dry Wednesday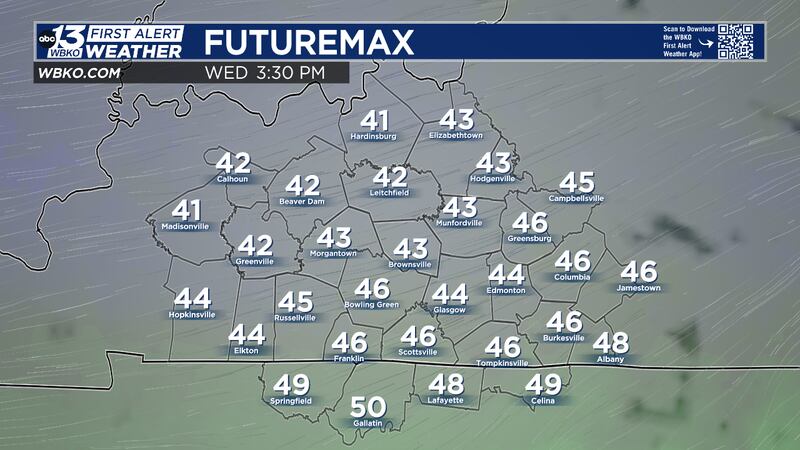 Published: Mar. 7, 2023 at 4:18 PM CST
BOWLING GREEN, Ky. (WBKO) - Look for Dry, but Cold conditions tonight with readings falling into the upper 30s for some areas. We'll continue Dry and even cooler on Wednesday with clouds building in ahead of a system that arrives Thursday bringing widespread rain chances and highs in the middle 50s. No severe weather is expected with this system, but we could see a few heavy downpours. Rain chances will slack off Friday and Saturday as high temperatures hover around 60°. Temps look to cool off again by Sunday with another chance of rain. Keep the rain gear stowed and ready to go! Make sure you have our First Alert Weather app for the latest updates!
Bowling Green 3 day forecast: .
WEDNESDAY: Partly cloudy. Seasonable. High 54. Low 39. Winds E at 13 mph.
THURSDAY: Mostly Cloudy, Showers. High 58. Low 49. Winds E at 9 mph.
FRIDAY: Showers Ending Early. Warmer. High 63. Low 38. Winds W at 15 mph.
Copyright 2023 WBKO. All rights reserved.