Franklin Police Chief discusses internal investigation into arrested officer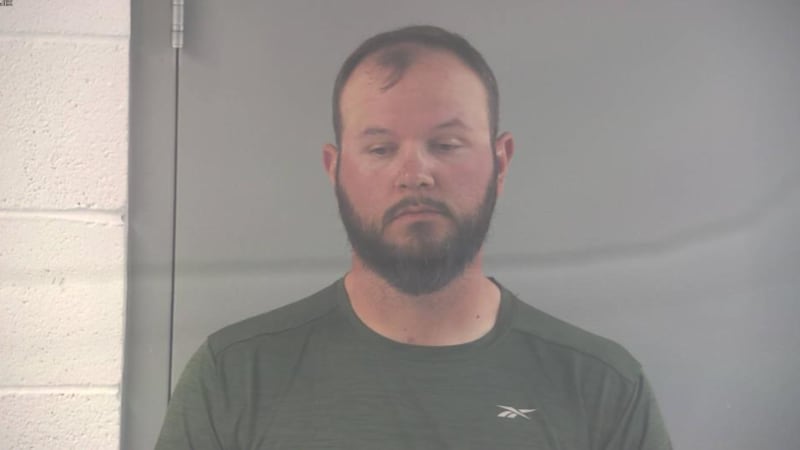 Published: May. 25, 2023 at 2:02 PM CDT
|
Updated: May. 25, 2023 at 2:26 PM CDT
FRANKLIN, Ky. (WBKO) - Franklin Police Chief Roger Solomon released an update regarding an investigation into a Franklin Police Officer that was arrested on May 3 for animal cruelty.
Ryan Brown, 32, of Russellville, was charged with four counts of second-degree cruelty to animals.
Due to the arrest, an internal investigation was conducted by the department.
"Officer Brown was suspended Friday, May 5, 2023, pending an internal investigation into the matter," Solomon wrote in a release. "After a thorough investigation, Officer Brown was recommended for termination to the Franklin City Commission. Officer Brown was informed of the City of Franklin's intent to terminate his employment with the Franklin Police Department at the Franklin City Commission meeting on May 22, 2023. Prior to that meeting, Officer Brown tendered his resignation on May 10, 2023, effective immediately, thereby terminating his position as a police officer with the Franklin Police Department. The criminal charges against former officer Ryan Brown are still pending in Logan County."
Solomon said the department "strongly believes in and advocates for the proper and humane treatment of all animals."
"The Franklin Police Department answers animal complaints regularly and works with the Simpson County Animal Shelter and Animal Control," Solomon said. "We apologize for any issues this incident may have caused and any level of mistrust this incident may have placed on the relationship between the Franklin Police Department and our community. We sincerely hope that the community understands that this incident does not represent the values and integrity of our police department, and we will continue to serve our community as we always have."
Brown was released from the Logan County Jail on May 3, according to the jail website.
According to court documents, Brown was arraigned on May 10 and has a pretrial conference set for June 8 at 8:30 a.m.
Copyright 2023 WBKO. All rights reserved.