Kentuckians urged to be vigilant for signs of elder abuse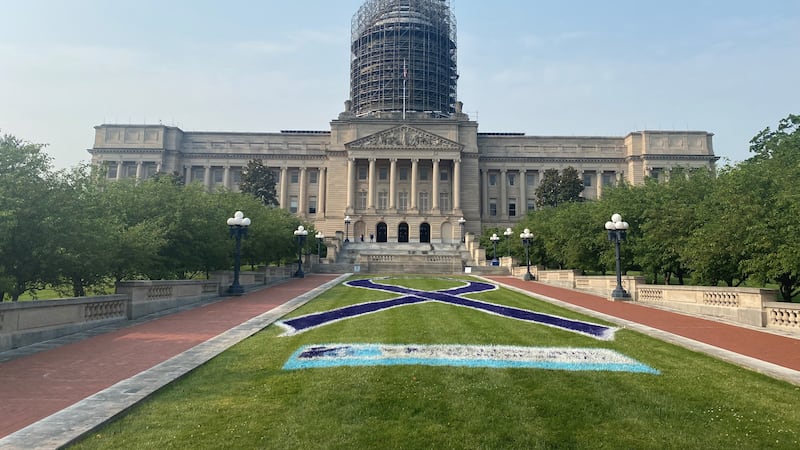 Published: Jun. 15, 2023 at 10:44 AM CDT
FRANKFORT, Ky. (WKYT) - State leaders and advocates for Kentucky's seniors were at the Capitol Thursday morning to commemorate World Elder Abuse Awareness Day.
"This tragedy's been happening for years, and I think we're finally getting some recognition for it," said Mary Crowley-Schmidt, assistant director of the Bluegrass Agency on Aging and Independent Living.
Crowley-Schmidt has devoted the past 38 years to caring for seniors in the bluegrass region. She says people often think of child abuse but not elders, who can be just as vulnerable.
"It takes physical, financial, sexual exploitation. Many forms of abuse," said Crowley-Schmidt.
Crowley-Schmidt notes that exploitation often comes from within their own family, but the most common referral is neglect of their own doing.
"Self-neglect is the one area where we have seen our numbers continue to rise," said Victoria Elridge, commissioner of the Department for Aging and Independent Living.
Officials say elders aren't likely to speak up, so every Kentuckian has a role in helping.
"These people a lot of times don't have a voice of their own, so we need to be their voice," Crowley-Schmidt said.
Kentucky law requires you to report instances of elder abuse and neglect. So, Crowley-Schmidt urges people to say something if they see something and know that Good Samaritan laws will protect you if your claim can't be substantiated.
Officials say you can call the state's abuse hotline at (877) 597-2331 or reach out to your local law enforcement agencies to report elder abuse or neglect.
Copyright 2023 WKYT. All rights reserved.