Two new solar energy projects now providing power to Kentuckians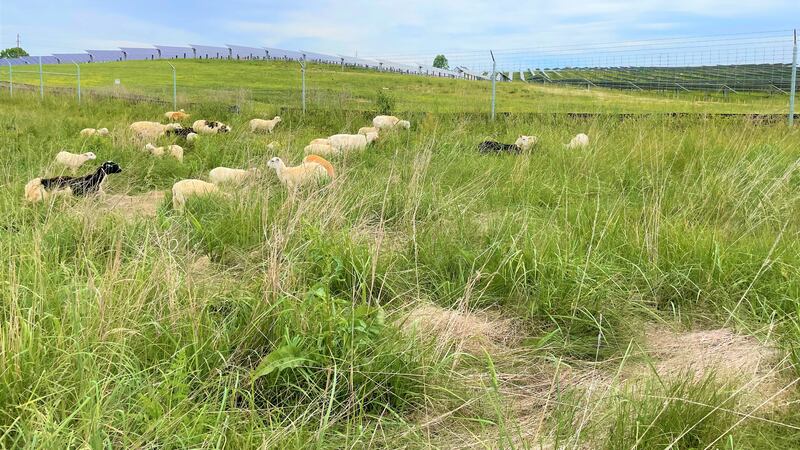 Published: Jul. 6, 2023 at 10:51 AM CDT
KENTUCKY (WKYT) - Two new Amazon solar projects have begun to operate in Kentucky, the first of which spans more than 5,600 panels at their CVG Airport air hub.
"The other is a 50-megawatt solar farm an hour south of Lexington called Turkey Creek," said Chris Roe, director of sustainable operations at Amazon.
Roe says three more projects are also in the works, and all of them will support the local grid.
"We'll have five renewable energy investments in the state of Kentucky that will power enough energy for 85,000 homes a year when they're fully operational," Roe said.
In Garrard County, on the Turkey Creek Farm, they'll also support a local business. Local sheep rancher Daniel Bell says he will now be able to sustain his farm and pass it on to his son.
"He's able to now become a farmer like he was hoping to do professionally, and so we're proud to have these projects create that kind of job opportunity," said Roe.
Roe says Amazon co-founded a climate pledge in 2019 to power their operations with 100% renewable energy by 2030 and they're glad to be working with Kentuckians to achieve that goal.
Tthe air hub here at CVG is a critical piece of our logistics network, so it only makes sense for us to also invest in areas where we can directly support our local operations," said Roe.
One of those renewable projects will be coming to Madison County. Roe says the project is set to bring 400 megawatts of clean energy to the local grid.
Copyright 2023 WKYT. All rights reserved.