Stolen vehicle suspect goes off-road during chase in Ohio County
Published: Jul. 10, 2023 at 3:24 PM CDT
OHIO CO., Ky. (WFIE) - A suspect driving a stolen car was arrested in Ohio County after deputies say he led authorities on chase through multiple counties.
Late Sunday night, deputies tried to pull over a speeding car before losing sight of it on Interstate 165. Officials say while chasing the suspect, they discovered the car was stolen out of Owensboro.
We're told a Kentucky State Police trooper saw the vehicle on I-165 and picked up the pursuit into Daviess County before losing sight of it again in Owensboro.
An hour after the pursuit was terminated, an Ohio County Sheriff deputy and a KSP trooper say they spotted the stolen car driving down State Road 54.
According to deputies, the suspect tried to evade officers again and drove past the intersection of Highway 110 and State Route 54 before driving into a hayfield.
The sheriff's office deputy continued to pursue the suspect before both vehicles got stuck in the mud. Officers chased the suspect, later identified as Scott Murphy, into the woods.
Deputies say Murphy tried to hide, but a sheriff's office K9 and drone helped officers find Murphy hiding behind a home.
Scott Murphy, 39 of Hopkinsville, was taken into custody and booked into the Ohio County Jail on a laundry list of charges.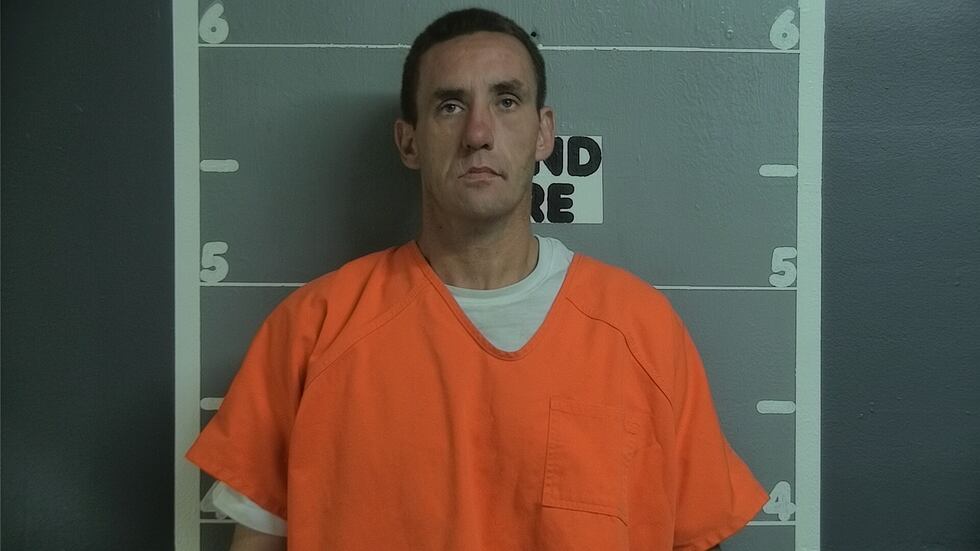 Copyright 2023 WFIE. All rights reserved.