WKU Soccer shuts out Chicago State, 2-0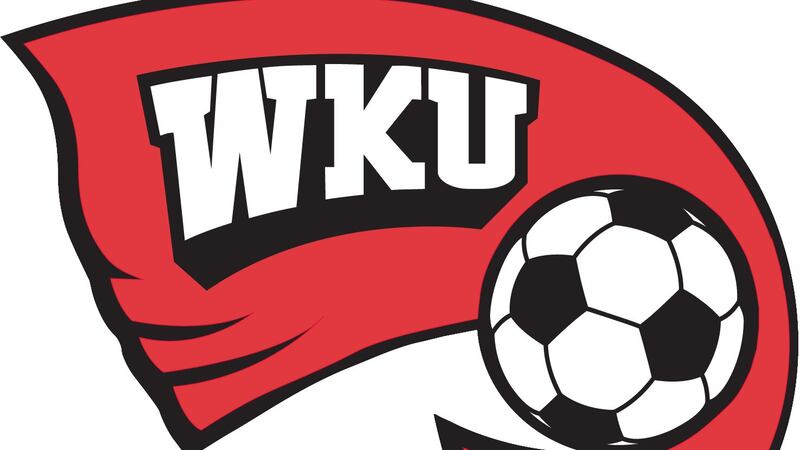 Published: Oct. 1, 2023 at 7:13 PM CDT
BOWLING GREEN, Ky. (WBKO) - WKU Soccer (3-2-7) got back into the win column on Sunday afternoon with a 2-0 victory against Chicago State (3-8-0) at the WKU Soccer Complex.
"I think today, the idea of a non-conference game in the middle of conference play was to try and get some other people going that maybe haven't played as much and get them some minutes. We started eight different players for today's contest. It was really an opportunity to get some other players on the field and give some players who have racked up a lot of minutes some rest."
WKU found the back of the net in both the first and second halves. Olivia Cooke scored the first goal of the day for the Lady Toppers. After a shot from Kora Kipley bounced back out into play, Cooke was in the right place to finish it off.
Aspen Seaich scored the second goal for WKU. On a free kick, Rachel Dewey found an open Seaich, who launched a shot from long range for the goal.
It was the second goal of the season for Cooke and the third of her collegiate career. It was Seaich's first goal of the season and the second of her career.
WKU outshot Chicago State 11-0 in the match. Cooke finished with three shots and Seaich had two. Brooke Sleeva, Georgia Liapis, Emily Speidel, Kora Kipley, Camryn LaGrange, and Kayla Meyer all registered shots as well.
It was WKU's sixth shutout of the season. Goalkeeper Emma Tompkins is credited with the clean sheet. It was Tompkins' first start and action of the season.
WKU will hit the road next week, facing UTEP in El Paso on Saturday, Oct. 7. The Lady Toppers will be back in Bowling Green on Thursday, Oct. 12 against Louisiana Tech at 7 p.m.
Copyright 2023 WBKO. All rights reserved.