Ohio County Sheriff's Office asking for help in search for burglary suspect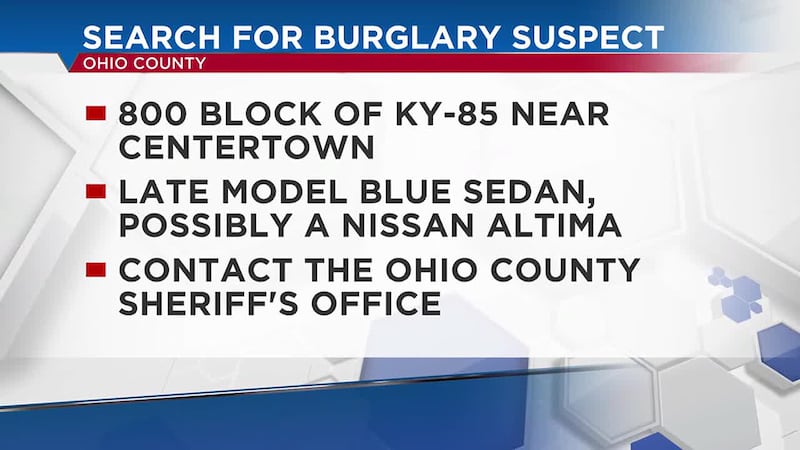 Published: Oct. 3, 2023 at 8:28 AM CDT
OHIO CO., Ky. (WFIE) - The Ohio County Sheriff's Office says they need your help in finding a vehicle.
Deputies say a blue sedan, potentially a Nissan Altima, was near the area where a burglary happened.
According to a Facebook post, this was on State Route 85 just south of Centertown and West of Beaver Dam.
Deputies say they're trying to figure out more about the sedan, and who was driving it.
If you have any information, they are asking that you call the sheriff's department at 270-298-4444.
Copyright 2023 WFIE. All rights reserved.