Briggs tabbed CUSA Offensive Player of the Week after breaking program record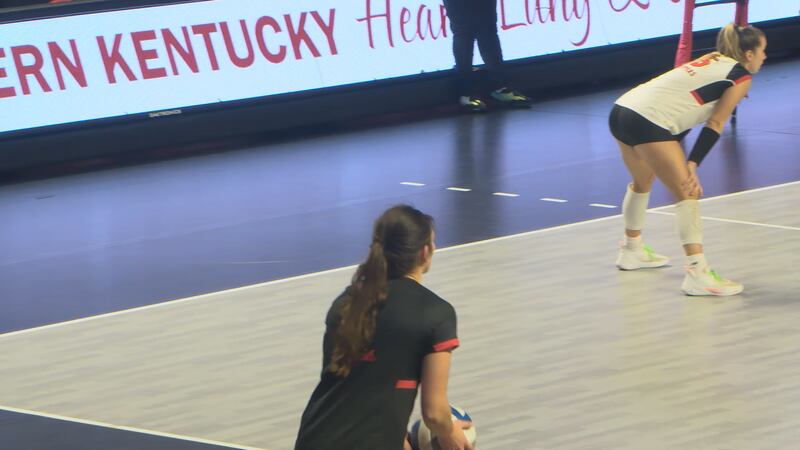 Published: Oct. 23, 2023 at 1:10 PM CDT
BOWLING GREEN, Ky. (WBKO) - Conference USA announced volleyball's slate of weekly award winners Monday, as the No. 25 Tops remain undefeated in CUSA action with a two-match sweep over Sam Houston this weekend. Outside hitter Paige Briggs earned her second CUSA Offensive Player of the Week award of the season, the 14th weekly award of her career.
As she led CUSA with 4.17 kills/set and totaling 25 through the weekend, the fifth-year broke the Hilltoppers' single-match aces record: serving up 10 from the line against Sam Houston on Friday. Adding on another service ace during Saturday's match, Briggs averaged 1.83 aces a frame and her total of 11 on the weekend led the league from the service line. On offense, the six-rotation player operated with a .389 hitting clip as she continues to lead CUSA with 308 kills on the year.
Copyright 2023 WBKO. All rights reserved.