WKU Soccer falls in CUSA Quarterfinals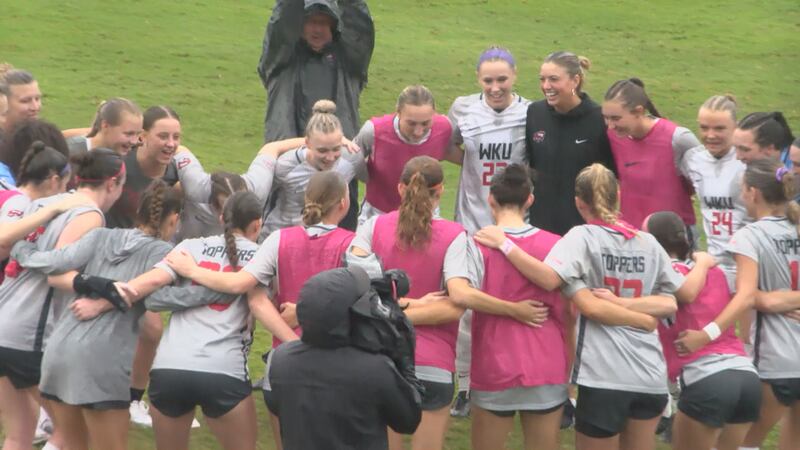 Published: Nov. 1, 2023 at 10:54 PM CDT
BOWLING GREEN, Ky. (WBKO) - WKU Soccer (6-5-7) fell to host Louisiana Tech (6-10-3) in the first round of the Conference USA Championship in Ruston, Louisiana on Wednesday night in a 1-0 decision.
The Bulldogs' goal came in the 40th minute from midfielder Kalli Matlock.
The WKU attack produced several chances at a goal but could not find the back of the net. The Lady Toppers had eight shots in the match, including three on goal. Kayla Meyer and Brooke Sleeva each had two shots. Katie Erwin, Ambere Barnett, Georgia Liapis, and Olivia Cooke added one as well.
Goalkeeper Maddie Davis had five saves in the match, including a stop in the 81st minute on a quick shot sent to the upper left corner that Davis stretched to swat away.
The loss closes out the 2023 season for the Lady Toppers. WKU has eight departing seniors, fifth years or graduate students.
Ambere Barnett, Rachel Dewey, Sydney Ernst, Katie Erwin, Annah Hopkins, Carmen Marin, Kenlee Newcom and Emily Speidel will each move on from the program.
Copyright 2023 WBKO. All rights reserved.