WKU Volleyball signs pair of outside hitters on National Signing Day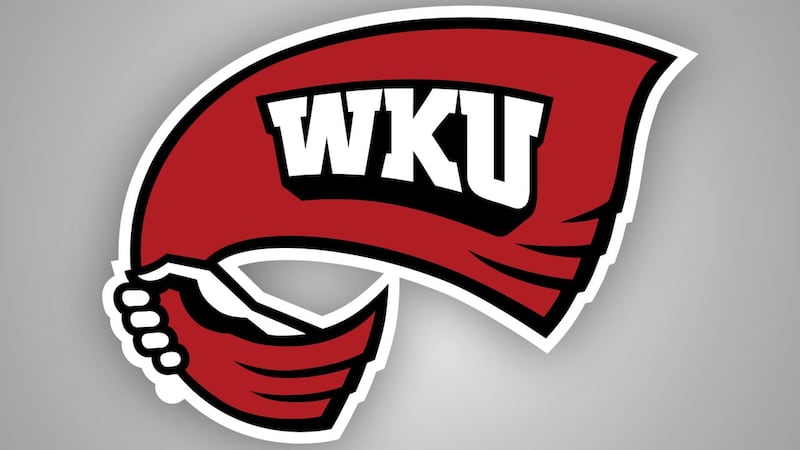 Published: Nov. 8, 2023 at 11:32 AM CST
BOWLING GREEN, Ky. (WBKO) - WKU Volleyball head coach Travis Hudson and his staff have announced the addition of a pair of high school standouts to the Hilltopper program on National Signing Day.
Two outside hitters, both listed on the AVCA All-America Watchlist, Alivia Skidmore and Faith Young, will arrive on The Hill next fall, ready to make an impact in the program.
Skidmore, a native of Florence, played her prep ball at St. Henry District High School and was former teammates with current Hilltopper defensive specialist, Abby Schaefer.
She led the Crusaders to their first state championship in 40 years in 2021 and picked up a district championship in 2022.
The 5′10″ pin earned four varsity letters while picking up 1,168 kills in high school volleyball.
Capping off a stellar 2021 season, she was a member of the 9th region all-tournament team, All-A state all-tournament team, the 34th district MVP, and a member of All-A 9th region all-tournament team.
The accolades continued in her junior and senior campaigns, along with region all-tournament and district MVP awards, she was a KVCA first team all-state member and was no. 2 ranked player in the state of Kentucky by the Kentucky Volleyball Coaches Association.
Skidmore played club for NKYVC (Northern Kentucky Volleyball Club) and trained with Team USA at their National Team Development Program back in May.
She is listed as Prep Volleyball's top 150 players in the country, an AVCA All-Region player in Region Five, and just recently was awarded as an AVCA High School All-American Honorable Mention.
"I chose WKU because it felt like a tight-knit community, a coaching staff that truly valued me, and is built upon a culture of trust, passion, and dedication," said Skidmore.
Young is a native of Harrison, Ohio – northwest of Cincinnati – and played her prep ball at Harrison High School.
Strong in the front row, she played both middle and outside hitter for the Harrison Wildcats and led her team to the Ohio state sectionals her senior season and undefeated conference records in all four years.
The 6′1″ signee completed her final year of high school volleyball, totaling up 436 kills and a .328 hitting clip and had earned first and second team All-District and second-team All-Ohio.
In the Southwest Ohio Conference, she was named first team all-conference all four years of her career, and was the SWOC Player of the Year three times in high school.
She ended her high school career with over 1,000 kills.
Playing club volleyball for Tri-State Elite, the No. 17 US club in the country, and she received the AAU All-American Award as her team competed in the AAU Championship.
"Since I stepped foot on campus, I got this feeling in my gut and heart that this was the place," Young said. "Travis told my parents, 'I promise you that when she's here, I will look out and take care of her', ever since that moment, I knew Western Kentucky was my home."
Copyright 2023 WBKO. All rights reserved.