Callie Bauer earns CUSA Setter of the Week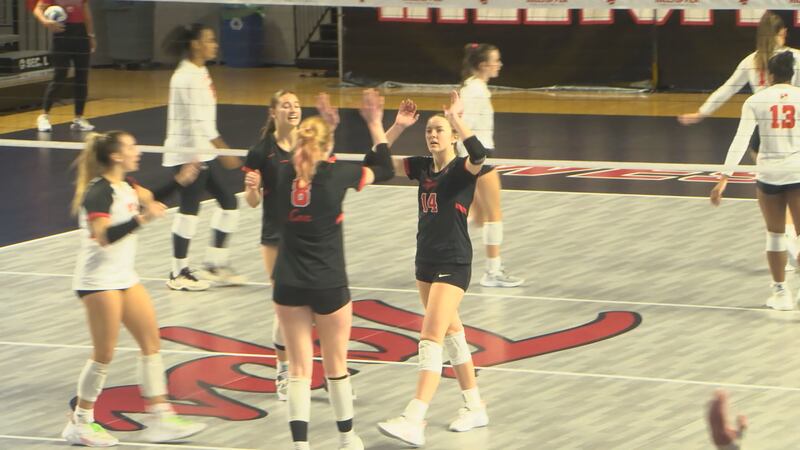 Published: Nov. 13, 2023 at 5:56 PM CST
BOWLING GREEN, Ky. (WBKO) - For the second time this season, redshirt sophomore setter Callie Bauer has earned the Conference USA Setter of the week for her performance against Middle Tennessee in the regular season finale this past weekend.
All season Bauer has not only been lethal with the assists but also contributing to getting points from finding the holes in defenses and is a threat at the net for a block. In the two games against MTSU she had 15 kills and 71 total assists to go along with two blocks and four aces.
Bauer and the tops will now prepare for the conference USA tournament that starts on Friday when they take on Jacksonville state in the first round.
Offensive Player of the Week:
Jailen Hurley, LA Tech
Defensive Player of the Week:
Kaya Weaver, UTEP
Setter of the Week:
Callie Bauer, WKU
Freshman of the Week:
Kalia Kohler, UTE
Copyright 2023 WBKO. All rights reserved.