Elevated fire danger next two days
Published: Nov. 14, 2023 at 4:38 PM CST
BOWLING GREEN, Ky. (WBKO) - The forecast remains dry into tonight. Temperatures will not be as chilly on the overnight as lows slip down into the lower and middle 40s. Highs tomorrow get back close to 70. The humidity is expected to remain low and that is going to keep the wildfire risk elevated. The same holds true for Thursday as well. Winds do look to remain fairly light, which would limit the spread of a fire.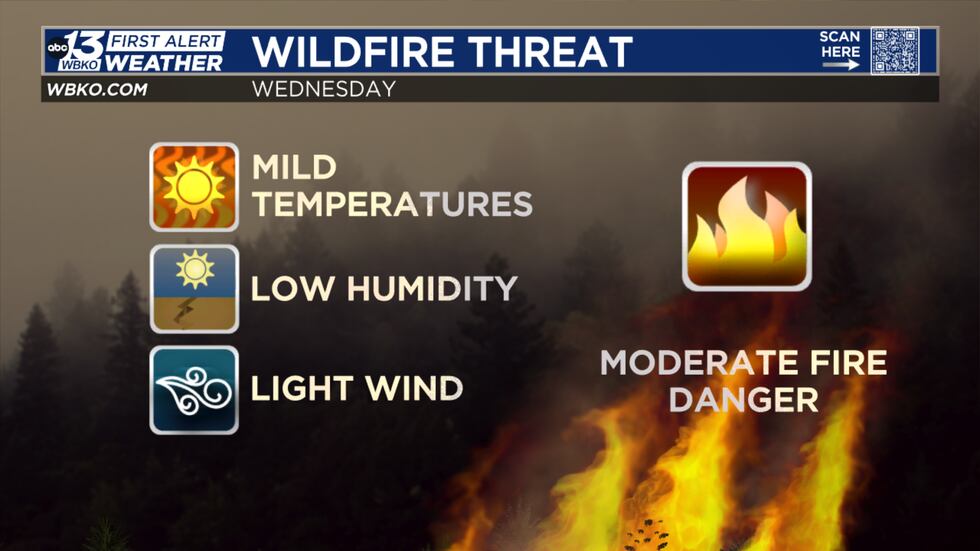 Right now, there are BURN BANS in effect for Metcalfe, Barren, and Green counties.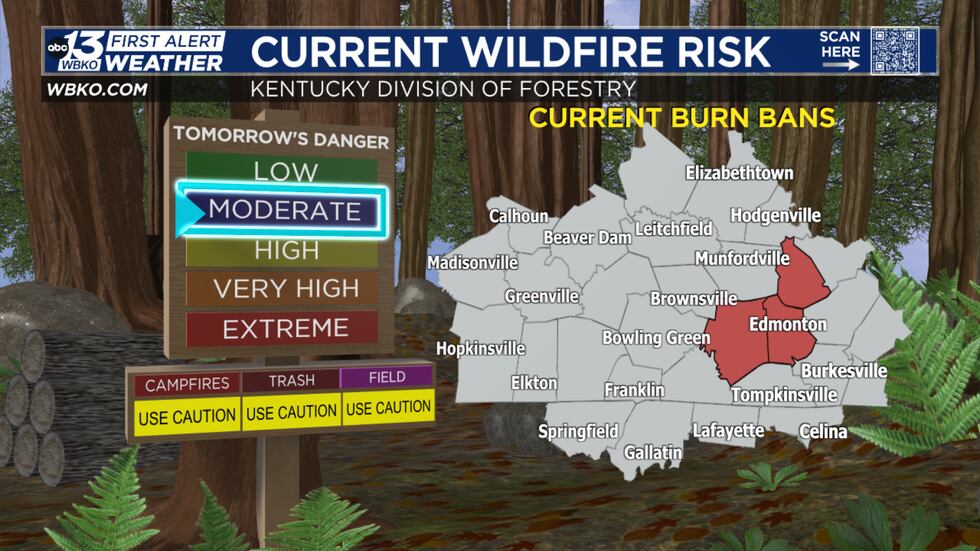 RAIN AHEAD: Our next best shot at some much-needed rain comes Friday as a cold front move through. Widespread showers could certainly help put a dent in the dryness.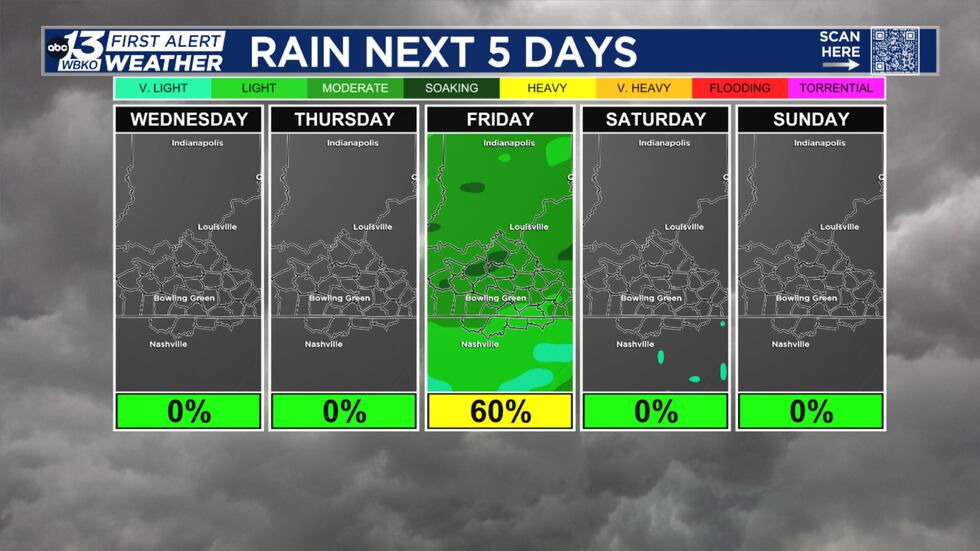 WEEKEND AND BEYOND: The weekend is expected to be dry and cooler overall. Rain showers then return early next week.
Copyright 2023 WBKO. All rights reserved.