Published: Nov. 15, 2023 at 5:33 PM CST
BOWLING GREEN, Ky. (WBKO) - Another quiet night ahead before those temperatures warm up nicely on Thursday. Expect highs in the lower and middle 70s. The fire danger remains elevated thanks to the very low humidity in place. A cold front is going to bring some beneficial rain showers on Friday. While rain totals are expected to be light, any rainfall will certainly be welcomed.
THE WEEKEND: Drier and cooler conditions are in store for Saturday and Sunday. Highs look fairly seasonable, but lows dip back down into that frosty range.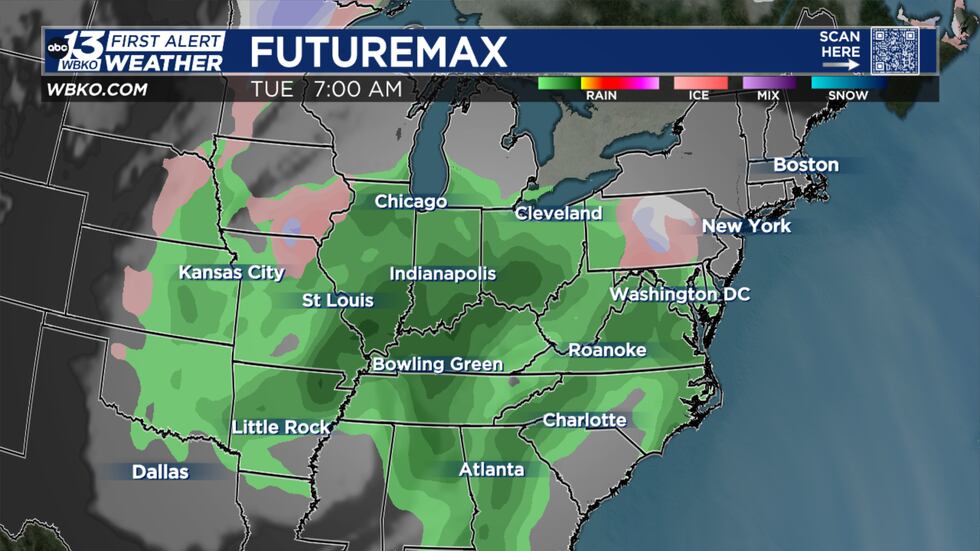 THANKSGIVING TRAVEL: Another weather maker is likely to head this way on Monday and continue to move through Tuesday. We may be looking at more of a soaking rain with this system. Most of the showers will be out on Wednesday, which for local travel is good timing on one of the biggest travel days of the year. We will keep you updated on the forecast.
Copyright 2023 WBKO. All rights reserved.