Published: Nov. 16, 2023 at 5:23 PM CST
Intermittent showers on Friday.

Dry and cool weekend ahead

Storm system will bring rain Monday and Tuesday of next week.
BOWLING GREEN, Ky. (WBKO) - Clouds will be on the increase tonight and a couple of showers are possible late. Showers look fairly intermittent on Friday as a cold front moves in from the west. With more clouds, only expect highs in the middle 60s. A rumble of thunder is possible during the afternoon, but no severe weather in the forecast.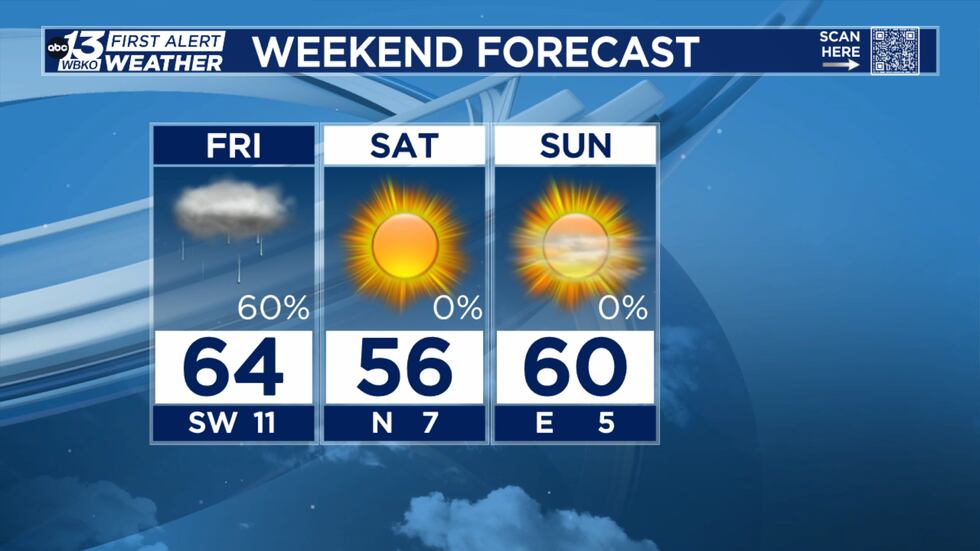 The cold front shifts out Friday night and that is going to set up a cooler and sun-filled weekend ahead. Another storm system moves in Monday into Tuesday, bringing a soaking rain along with some gustier winds.
The weather may not be the most ideal for some travel plans through the Midwest or to the Eastern U.S., but snow does not look to be much of an issue, with the exception of some lake-effect snow on the eastern Great Lakes as some cold air spreads across the northern and eastern part of the country.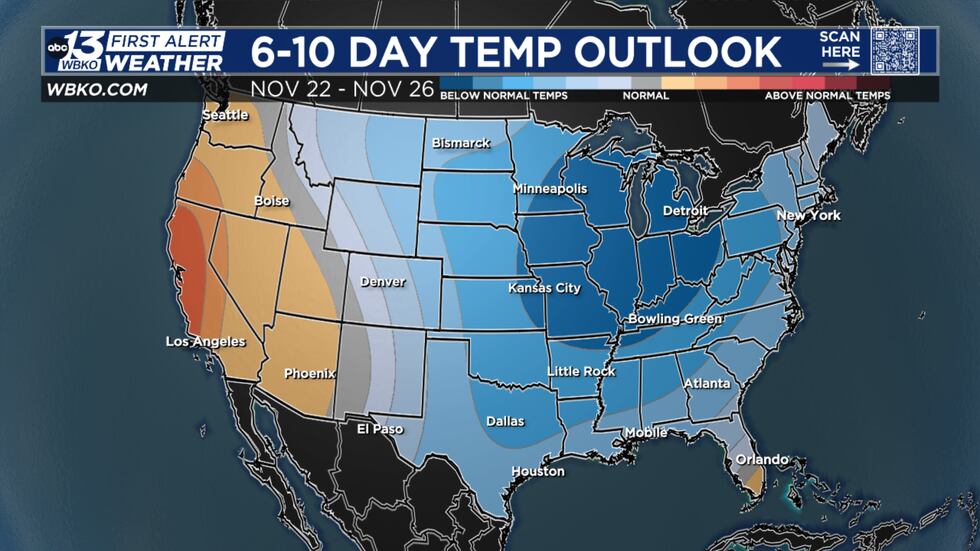 Your First Alert Weather Team will keep you updated on the travel forecast. For us in Kentucky, the weather is looking pretty good Wednesday into Thanksgiving Day, it will just be a bit chilly.
Copyright 2023 WBKO. All rights reserved.