Gov. Beshear orders flags to half-staff in honor of Oldham County firefighter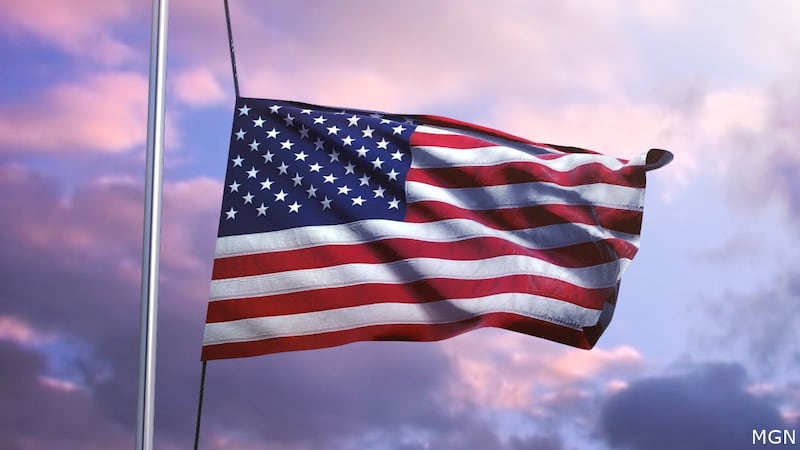 Published: Nov. 16, 2023 at 9:14 AM CST
FRANKFORT, Ky. (WBKO) - Gov. Andy Beshear has ordered flags at all state buildings to be lowered to half-staff from sunrise to sunset Monday, Nov. 20, in honor of an Oldham County firefighter who died in the line of duty.
Sgt. Thomas "Tom" Petschke Jr. of the Ballardsville Fire Department in Crestwood suffered a medical emergency while fighting a wildfire Saturday, Nov. 11.
Funeral services are being held at 11 a.m. today at the Crestwood campus of Southeast Christian Church. Petschke will be interred Monday in Acacia Park, Buffalo, New York.
Beshear encourages all individuals, businesses, organizations and government agencies to join in this tribute.
Additional flag status information is available at governor.ky.gov/flag-status.
Copyright 2023 WBKO. All rights reserved.