Local fundraising event helps raise funds for local food truck destroyed in fire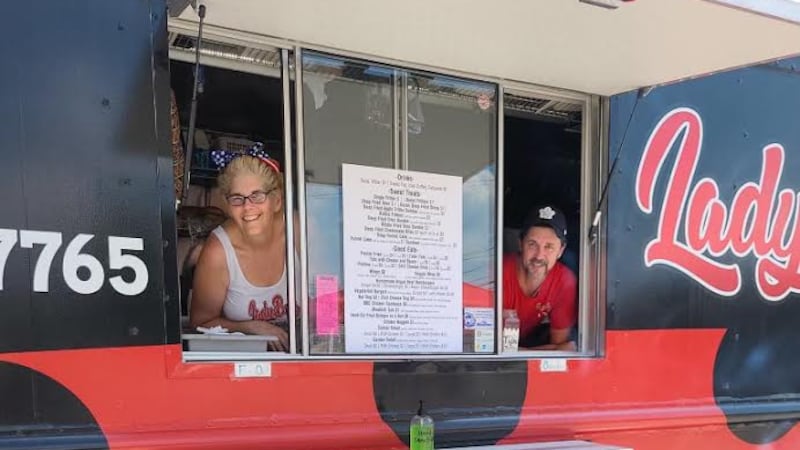 Published: Nov. 16, 2023 at 6:56 PM CST
BOWLING GREEN, Ky. (WBKO) - Today, Bowling Green's food truck community came together to help one of their own.
Local food trucks participated in Food Truck Friendze outside of Sloan Convention Center to help get Ladybug Fritters and Fries back in business. The truck was destroyed recently after it went up in flames.
The owner of Pippin' Pop Popcorn Shoppe, Ashley Yawn, organized the event after noticing a local vendor in need.
"It's just the right thing to do for a group of ladies and a couple (of) guys at Ladybugs that have just done so much for our community," Lawn said. "It's a great way to give back and a great way for all of us to come together."
A portion of the proceeds made by the businesses will be given to Ladybugs Fritters and Fries. Some vendors even offered to donate all of their proceeds to the cause.
The owner of Ladybugs Fritters and Fries, Jennifer Stafford, says it feels amazing to have the community supporting her during such a trying time.
"It's been really amazing and it kind of helps when you're depressed and down in the dumps about something that's happened, but when you know that people are behind you, it really does help," Stafford said.
Ladybugs Fritter and Fries also have a GoFundMe for those interested in donating.
More information and updates regarding the event can be found on Pippin Pop Popcorn Shoppe's Facebook page.
Copyright 2023 WBKO. All rights reserved.