Operation PRIDE's 'Beautifi-65′ takes over Exit 26 northbound in Bowling Green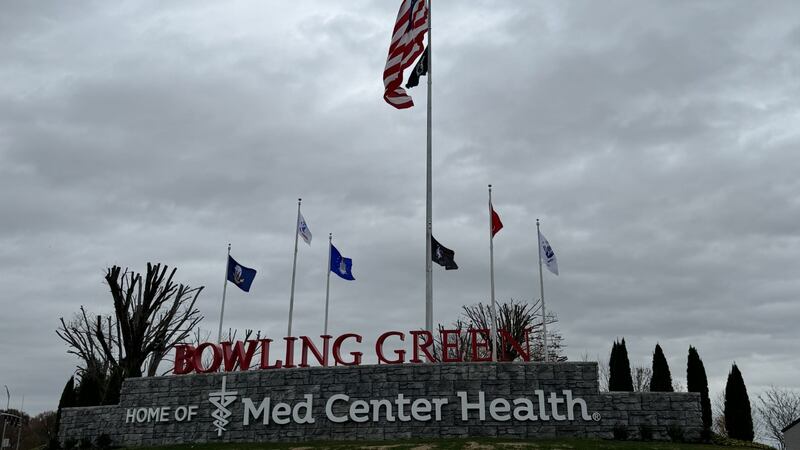 Published: Nov. 17, 2023 at 4:27 PM CST
BOWLING GREEN, Ky. (WBKO) - Today, the city of Bowling Green and Operation Pride have raised the flag along I-65 northbound near exit 26.
This makes it the 6th location throughout the area to bring attention to Warren County.
The beautification effort is not new to Bowling Green. Chairman of Operation Pride, Johnny Webb, says Operation Pride has been around since 1993 and it continues to go strong today. Webb says that the six 130-foot flag poles were not the only new additions to the exit.
"We started out with what we thought was going to be a 100-foot flagpole and now we put up six 130-foot flag poles," Webb said. "We're flying a 30 by 50 foot American flag and we're flying the flags from all the branches of the military as well.
MORE DETAILS: Operation PRIDE's 'Beautifi-65′ project progress continues
The project was made possible by nearly $5 million dollars from various donors.
Copyright 2023 WBKO. All rights reserved.