Cool and dry this weekend, then rain chances early next week
Published: Nov. 18, 2023 at 10:22 AM CST
BOWLING GREEN, Ky. (WBKO) - Temperatures are nearly 15° to 20° cooler than what we saw yesterday with a chilly north wind. Highs today will likely be 10° to 15° cooler than yesterday, we're expecting a high in the middle 50s by later today.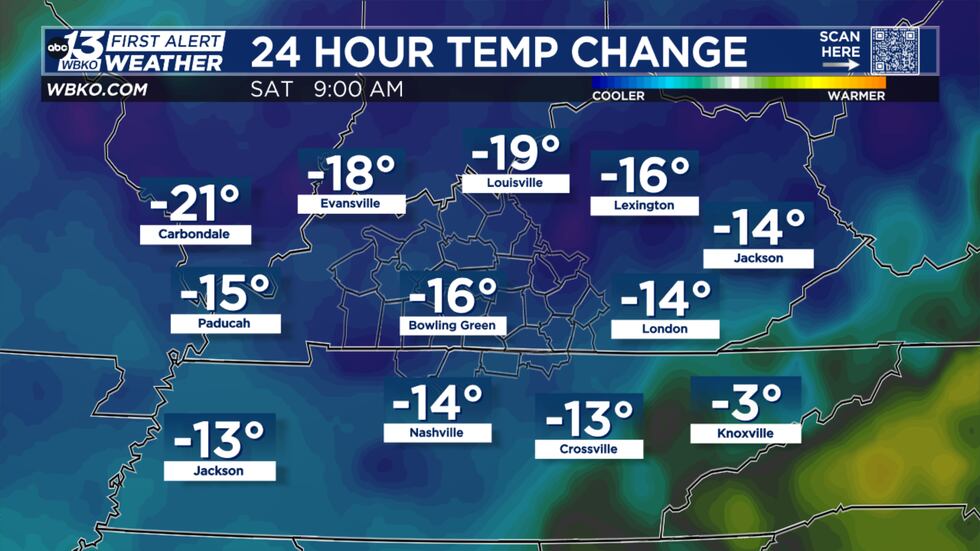 This weekend will stay mainly cool with highs in the middle 50s and lower 60s across the region and mainly sunny skies. Conditions will begin to change once we head into Monday and Tuesday when we'll see chances for rain increase. Scattered showers will be likely for Monday as a trough enters the region, and many areas across the region will likely see light rain. Tuesday brings in the best chance for heavier rain as a warm front passes, then a cold front will follow closely behind. Though severe weather is not expected at this time, our area could still see some gusty winds.
We are in need of a good, soaking rain across the WBKO viewing area since some of our region has drifted into severe drought now. Those in the far eastern portions of our area like Burkesville, Albany, and Columbia will need multiple soaking rain events to reverse the drought conditions that have set in there.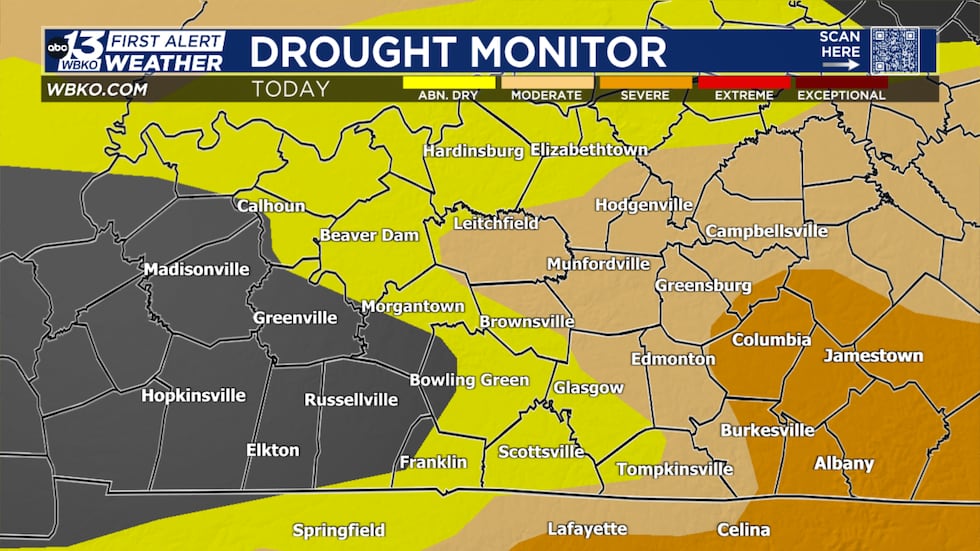 We're expecting anywhere from 0.75″-1.25″ of rain over the next week or so, and we'll need some more to truly say goodbye to the drought in the region.
Looking into the Wednesday before Thanksgiving, temperatures will be chilly with highs only in the upper 40s with mostly sunny skies, so likely a good travel day. Thanksgiving will likely barely touch 50° with sunny skies. It's not looking like a bad Turkey Day at all- but we'll keep you updated if the forecast starts to change.
Copyright 2023 WBKO. All rights reserved.