Rain, some storms possible early this week
Published: Nov. 19, 2023 at 10:41 AM CST
BOWLING GREEN, Ky. (WBKO) - We had a cold and frosty start to our Sunday with many folks waking up in the 30s this morning! We'll gradually warm into the lower 60s for highs by later today with a mix of sun and clouds by later this afternoon. More clouds will filter in later this evening ahead of some showers that will likely impact your Monday morning commute. Bring the rain gear if you're heading out on Monday morning!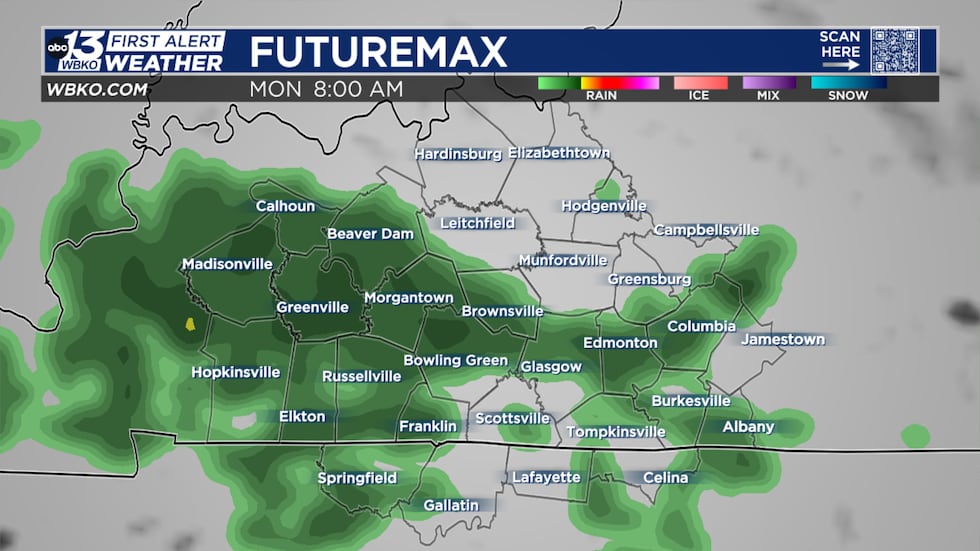 Monday night into Tuesday looks to be our best chance for heavier rain and perhaps a few rumbles of thunder. We'll see a warm front pass through, which will bring our first surge of heavier moisture, then the heaviest rain, gusty winds, and thunder will likely come with the passage of the cold front on Tuesday. Temperatures will be much cooler behind the front, with highs going from the low-to-mid 60s to the low 50s by Wednesday.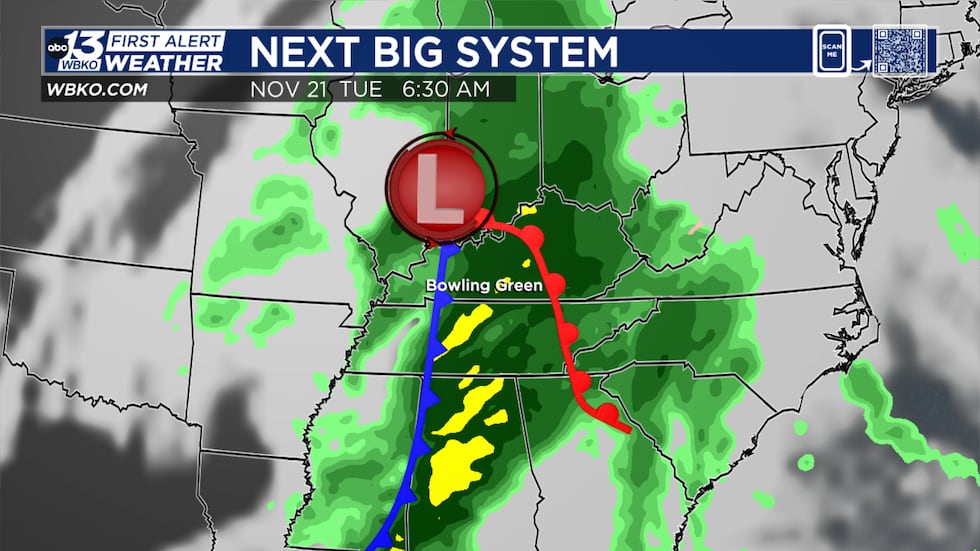 No severe weather is expected for our region at this time, but we may see a few gustier winds up to 35 mph. Wednesday looks much calmer with partly sunny skies, there may be a sprinkle or two, especially in the morning, but it's looking mainly dry otherwise.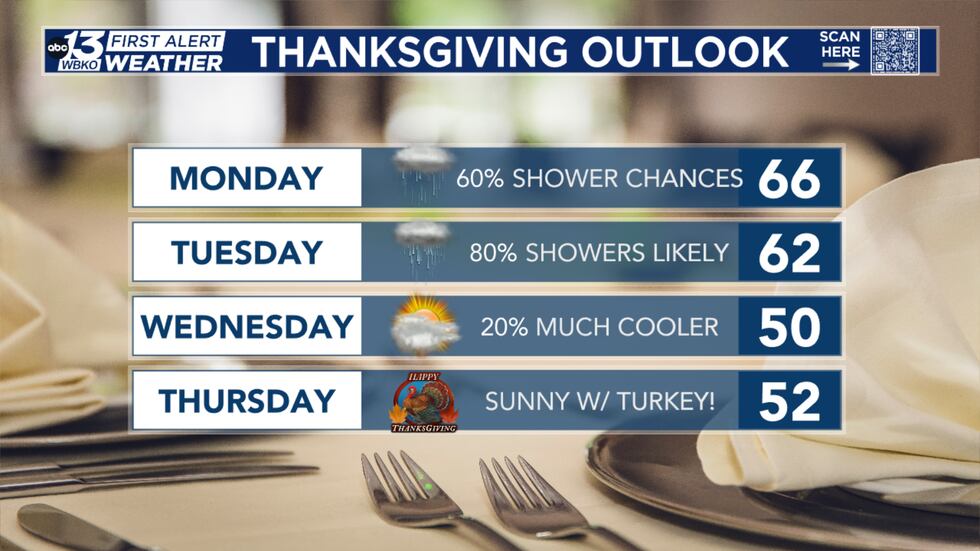 Thanksgiving is looking a bit chilly, but we'll be sunny! Highs are likely going to top out in the lower 50s with mostly sunny skies. It'll be a nice day to be cozied up inside with the rellies!
Models are signaling for another rain chance as we head into next weekend, which is much needed for our area. We're expecting around 1.00″-1.50″ over the next week, which would put a good dent in our drought and over 6″ deficit on rainfall for the year. We'll keep you posted as the forecast changes.
Copyright 2023 WBKO. All rights reserved.