Published: Nov. 20, 2023 at 5:03 PM CST
BOWLING GREEN, Ky. (WBKO) - The rain looks to remain fairly widespread through a good part of the overnight. Showers start to exit the area early Tuesday morning. In total, rainfall could exceed one inch. The recent dry weather will prevent any big flooding issues, but some drainage areas clogged with leaves could lead to some ponding water.
The rain could have an impact on those travel plans, as this low-pressure system continues to track further east on Tuesday.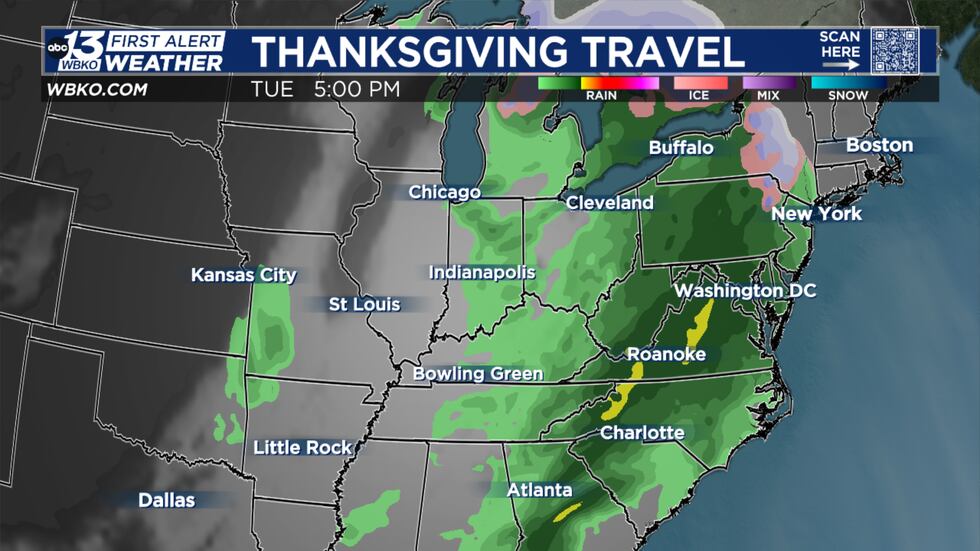 Locally, much of Tuesday afternoon is going to be drier, breezy and cooler Expect morning highs around 60 before temperatures drop into the lower and middle 50s by the late afternoon.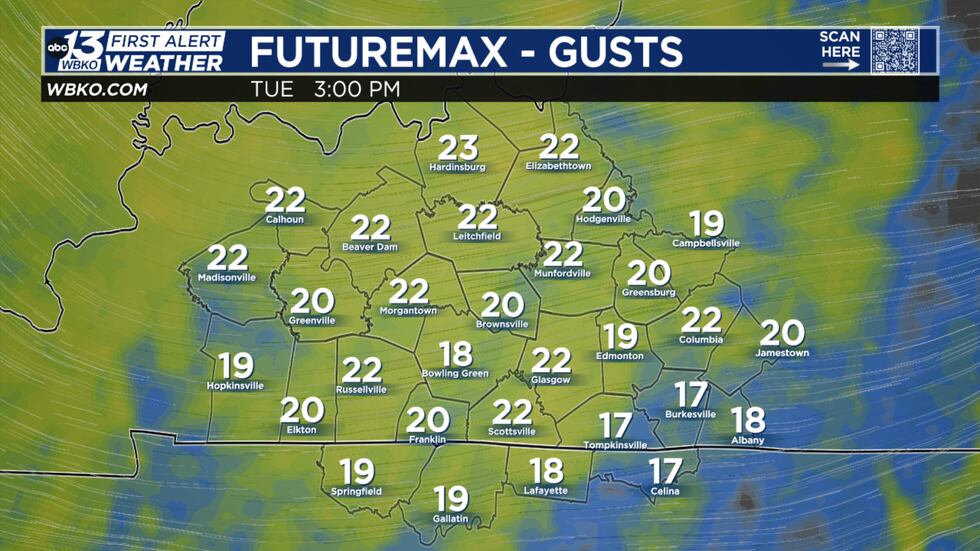 Highs will struggle to reach 50 on Wednesday as clouds remain in place. Travel on Wednesday should not be greatly hampered by the weather. There will still be some wet spots across the eastern U.S.
The sunshine really returns on Thanksgiving. Can't rule out a spotty shower on Black Friday, and then a few more showers on Sunday, but certainly not looking at any real widespread rainfall after tonight.
Copyright 2023 WBKO. All rights reserved.