Taking a look at Thanksgiving travel conditions
Published: Nov. 20, 2023 at 4:29 PM CST
BOWLING GREEN, Ky. (WBKO) - We're coming up on some of the busiest travel days of the year, but we'll see some rain as we move over the next few hours. If you're planning to travel tonight into parts of Tuesday, expect some gusty showers and perhaps a thunderstorm.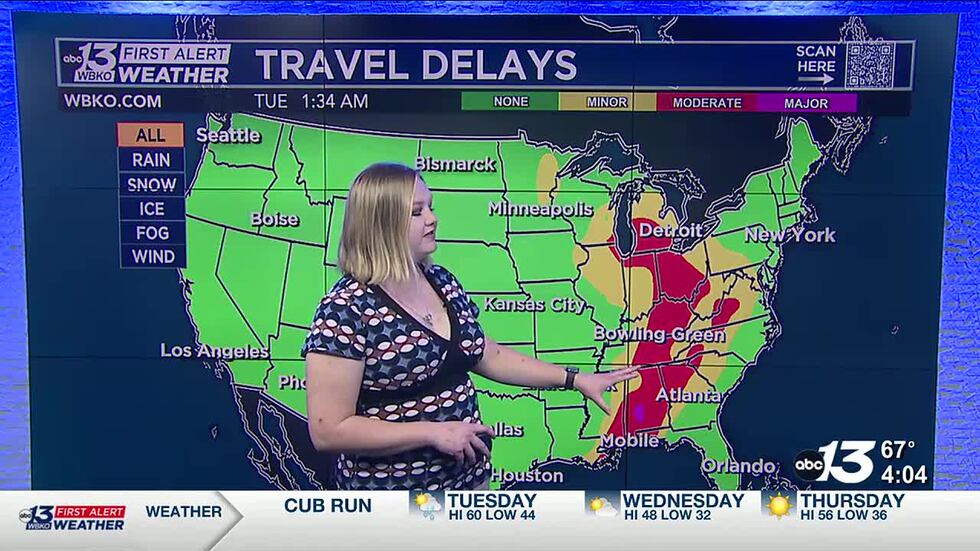 Wednesday will bring pleasant weather for travel with skies turning mainly sunny around our region. Thanksgiving itself looks great as well with lots of sunshine and temperatures in the lower 50s. For Black Friday and this weekend, skies will also remain mainly clear with highs in the lower 50s. So after some of this rain tonight and tomorrow, we'll see some nice weather for your Thanksgiving!
Copyright 2023 WBKO. All rights reserved.