Meteorologist & Reporter
Lexington, Ky.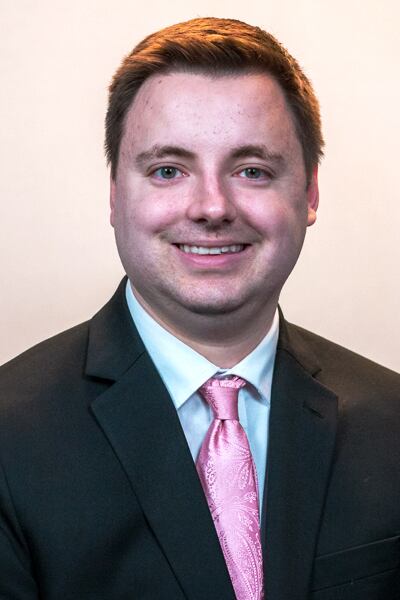 Ben Beddoes is a Virginia native and spent most of his life growing up in Chesterfield, Virginia, just outside of Richmond. Ben graduated from Virginia Tech in May 2019 with a Bachelor of Science in Meteorology and a minor in Geography.
While in college, Ben completed several internships, including at WRIC in Richmond, Virginia, and also at their sister station WVVA in Bluefield, West Virginia. At WVVA, Ben made his first appearance on television doing the weather. Ben also was a volunteer one summer for the National Weather Service in Blacksburg, Virginia, and also did forecasts for Hokie Weather Watch, a student meteorology club at Virginia Tech.
After Ben graduated college, he immediately started working at his first station, WHIZ in Zanesville, Ohio. He served as the evening meteorologist for WHIZ for 6 months. The next stop on Ben's journey was sister station WHSV in Harrisonburg, Virginia. He worked at WHSV for three years, starting at the beginning of 2020, doing the weekend weather for the station. While at WHSV, Ben also did weather reporting and general news reporting.
Ben watches a lot of sports in his downtime and loves his Washington DC sports teams and Virginia Tech Hokies. He likes to travel and hike when he gets the opportunity. A fun fact about Ben is that he lived in NASCAR driver Denny Hamlin's old childhood home. His parents actually bought the house from the Hamlin family.
Ben is excited to be in Kentucky forecasting the weather and is looking forward to learning more about the area.
Updated: Nov. 17, 2023 at 3:15 PM CST
|
After 2 weeks, efforts to put out forest fires in eastern Kentucky continue.
Updated: Oct. 25, 2023 at 2:54 PM CDT
|
As temperatures get cooler this fall, more snakes are drawn inside into your homes.