Chief Meteorologist
Bowling Green, Kentucky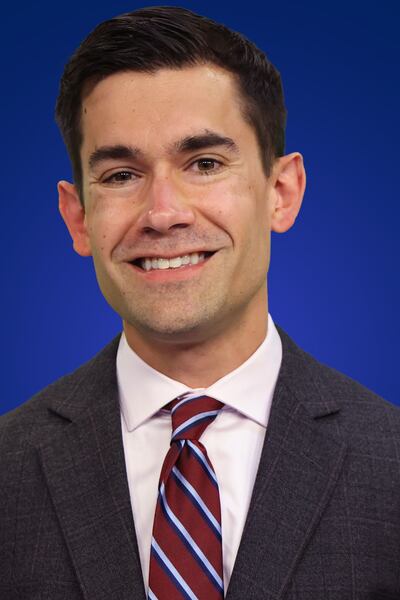 Hello friends. I am so glad to call Bowling Green, KY home. As a native of Roanoke, VA, I fell in love with weather at a young age. I attended Roanoke College and Mississippi State University where I received a master's degree in meteorology. Shortly before I graduated in 2011, I had a first-account experience in the aftermath of the April 27 Super Outlook. Seeing the human side of that devastating tornado event just solidified my desire to be a meteorologist. My life as a broadcast meteorologist has taken me to Mississippi, Texas, and Pennsylvania. I have covered many severe weather events, but one of my most memorable was the "Christmas Day snowstorm" of 2017 that buried Erie, PA in nearly 4 feet of snow in just 2 days. Talk about dreaming of a White Christmas?
When I am not forecasting the weather, I am grilling out, hiking, reading or chasing around my daughter Lainey.
I look forward to seeing all the sights, eating all the food, and sipping on some local brews.
And yes, I once played comedian Tom Segura in a charity basketball game.