Main Anchor
Bowling Green, KY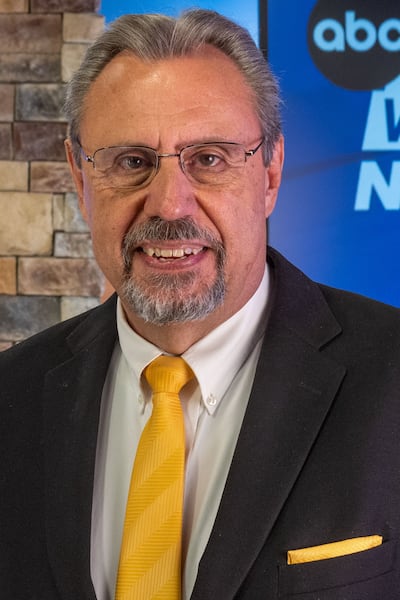 Gene Birk first came to WBKO-TV as Sports Director in 1986. He left in 1993, then returned in 1994 as the primary News Anchor.
Gene graduated with a Bachelor of Science degree in Radio-TV from Southern Illinois University in 1972. He worked in radio in Beloit, Wisconsin and Crystal Lake, Illinois; and in television in Dubuque, Iowa; Mobile, Alabama; Amarillo, Texas and here.
Gene was a Theater Minor in college, and appeared in Close Encounters of the Third Kind which was filmed in Mobile when he worked there. He has also appeared in several area amateur theater productions, including The Lion in Winter, The Rainmaker, 1776, Annie Get Your Gun, and The Pirates of Penzance.
Gene has served on and been past chairman of the Advisory Council of the Foster Grandparent Program.
He has also volunteered, supported, or served on numerous other boards in the community, including Special Olympics, the American Cancer Society, Muscular Dystrophy Association, American Diabetes Association, the Capitol Arts Alliance, and Court Appointed Special Advocate.
He has also served on and been past president of the board of the Kentucky Associated Press.
Gene enjoys playing golf, going horseback riding, acting, and singing. He is married to Sandy Birk and has a daughter, Abigail. They have three dogs: Wrigley, Whiskey, and Javy.
Education
BS in Radio & Television from Southern Illinois University, 1972
Awards
2019 Kentucky Associated Press Best News Anchor