Meteorologist
Bowling Green, KY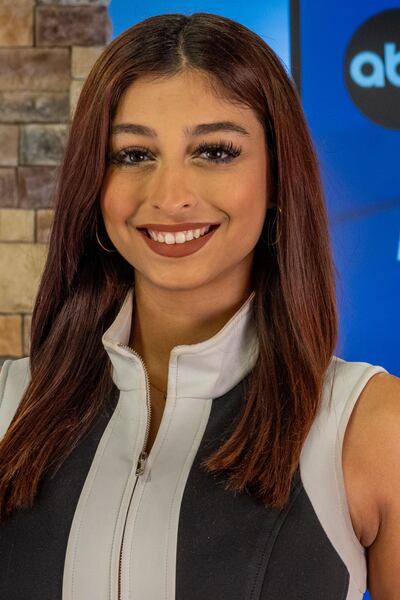 Raquel started part-time at WBKO as the Weekend Meteorologist while she was finishing up her studies at WKU.
She joined us full-time after she graduated in May of 2021 with a degree in Meteorology, and now serves as the Meteorologist for AM Kentucky.
Most of the time you'll see her on the weekend night newscast, but she also occasionally fills in and reports.
She grew up in Nashville, which is where she first discovered her passion for weather. As a kid, she feared severe weather and would actively watch on-air meteorologists to stay informed.
The comfort it brought her was what inspired her to one day do the same for others. She became fascinated by all things meteorology and would study it with her dad as a kid during their free time.
She was awarded several times through her undergraduate career for her skills in research and coding. The summer of her sophomore year she was selected for a competitive and rigorous internship at The National Weather Center in Norman, Oklahoma. There, she got to study and deepen her meteorological knowledge under the mentorship of other brilliant meteorologists on an everyday basis for the entire summer.
While she loved her time in the academic environment, she was most passionate about broadcasting meteorology.
She interned at WKRN News 2 in Nashville and at WBKO during her junior and senior years and decided that broadcasting meteorology was where she thrived the most.
When she's not working, Raquel enjoys painting, cooking new recipes, and playing with her cat who she named Stormy.
She looks forward to spending more time in the South Central Kentucky community!
Affiliations
NWA/NWS WKU Meteorology Chapter former officer
Awards
NWS REU Alumni
LSAMP Recipient