Andy Beshear: 2018 year end interview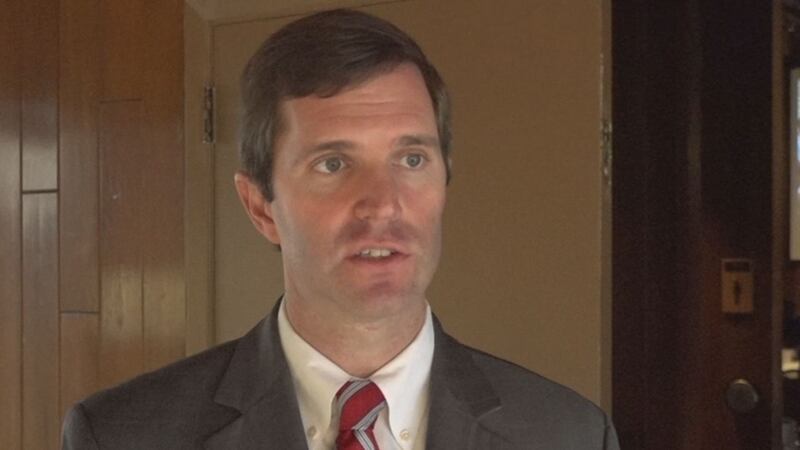 Published: Dec. 11, 2018 at 1:53 PM CST
Attorney General and gubernatorial candidate, Andy Beshear, conducted year-end interviews with reports this week, speaking about several topics and issues that the state currently faces.
One of the many topics Beshear talked to 13 News about was his fight against opioids. The AG's office has filed eight total lawsuits against pharmaceutical companies in the state of Kentucky in 2018.
Beshear hopes this can be a turning point in ending the epidemic.
"These [lawsuits] give us the possibility, if these companies will be responsible and accountable, at having that moment where, maybe, we can put this crisis behind us," Beshear said. "We can have the funding for prevention, for opioid disposal, where we can clean our every single medicine cabinet in Kentucky, where everyone who needs treatment can get it, and then we have the services and recovery to keep people well."
Another topic of discussion was human trafficking in the state of Kentucky.
Beshear says there are currently 31 active human trafficking cases in the state. He noted that the AG's office has helped provide training and services to law enforcement and prosecutors to help crack down on the issue.
"Just this year, in the first 11 months, we had more arrests of human traffickers, we had more saves of victims than any two or three year period in our commonwealth's history," Beshear noted. "Even better, we now have more services for those survivors, for those victims."
Both of these topics, along with others like education and public worker pensions, are all high on Beshear's list, and he says they will continue to be if he secures the governor's seat.
The only opponent Beshear currently faces for the Democratic primary is Rep. Rocky Adkins (99th District).
"I'm not worried about anyone else who gets in this race," Beshear said. "I believe we're ultimately going to win because we have the right vision for Kentucky... I'm running because Kentucky families deserve better because I think we can give them a better life and fewer challenges and threats that face them on a daily basis."