Barren County Deputies still searching for two people after a shooting this weekend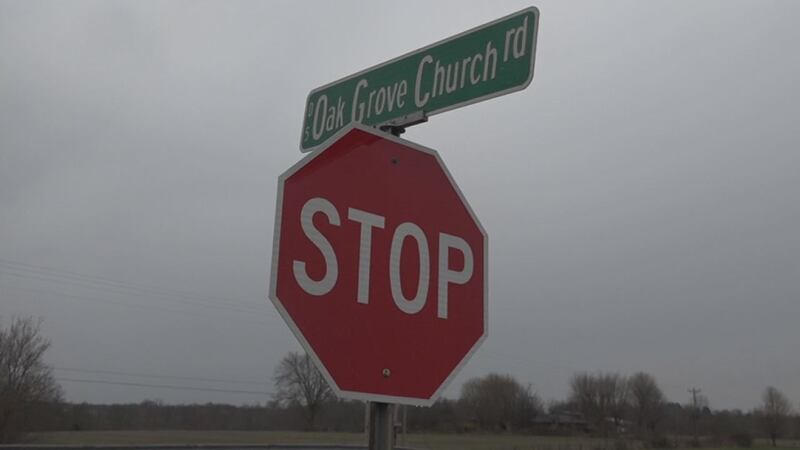 Published: Mar. 5, 2018 at 5:55 PM CST
The Barren County Sheriff's Office says two people are still on the run and an investigation is ongoing after a shooting in a church parking lot over the weekend.
"We were dispatched to the Emergency Room at T.J. Samson Hospital in reference to a gunshot victim that had been brought in by private means," says Deputy Mike Houchens, talking about the events that unfolded on Saturday night.
Deputy Houchens says the gunshot wound was "a point-blank range shot into the neck of the victim."
Officials have identified the victim as 22-year-old Joey Brown of Glasgow. They say he was able to give a statement describing what led to the shooting before he was taken to Louisville for further treatment.
"Joey Brown was involved in an altercation with John Wheat and Ashley Finn," says Deputy Houchens.
The Sheriff's Office says the altercation took place in the parking lot of Woodland United Baptist Church off Oak Grove Road in Barren County.
"During that altercation, Mr. Wheat and Ms. Finn both produced a firearm. The victim did say that Ms. Finn fired a shot into the air. They were demanding money from the victim," adds Deputy Houchens.
According to deputies, they were told John Wheat fired the shot that hit Joey Brown.
"We did go to the scene and investigate the scene and we did find some spent cartridges there," says Deputy Houchens.
He goes on to say, "We're still investigating exactly what the altercation was over. We do know money was demanded during the altercation, but we don't know why this altercation transpired or how they ended up there at the church."
As of Monday, deputies say Ashley Finn and John Wheat are still on the run.
Deputy Houchens says, "We still do consider them armed and dangerous because of the firearms used in the altercation and when they left the scene they did leave with the firearms."
They're asking for anyone with information on where Finn and Wheat might be to call local law enforcement, or the Barren County Sheriff's Office anonymous tip-line at (270) 646-8771.
Deputies did not have an update on Joey Brown's condition. However, a man claiming to be his step-father contacted 13 News to let us know an update.
According to his step-father, Joey Brown is still in the hospital in Louisville and has a lot of recovery ahead but he is now in stable condition.
For a link to the original story from this weekend, click
.