Brownsville man recovering from traumatic brain injury with 'miraculous' progress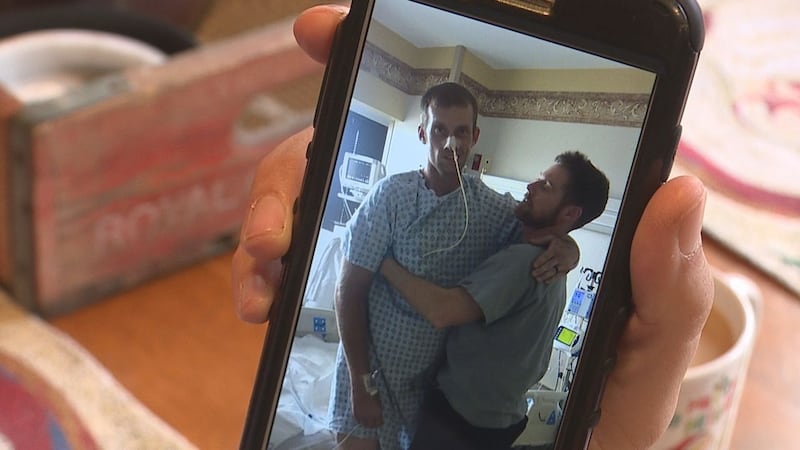 Published: Nov. 29, 2018 at 6:23 PM CST
The city of Brownsville is rallying together after one of their own overcomes a traumatic brain injury.
Joey Moon, a father, husband, dedicated kids coach and friend, crashed on an ATV the Saturday before Thanksgiving.
"I found him laying there and the four wheeler was probably 40 feet away from him," said Whitney Hogan Moon, wife of Joey.
Unresponsive, Moon was flown to Louisville. His family left anxious and uneasy about the state of their dad, husband and their friend.
"They had him hooked up on a ventilator. They weren't giving us much hope for him," said Whitney. "We just sat there not knowing."
After several days on a ventilator, Joey opened his eyes. It was a moment of light that quickly turned dark.
"He didn't recognize anybody. It was just a blank stare," said Whitney.
However, this fighter just needed a few more days, and that's when he suddenly started to make miraculous progress.
"He told me he loved me yesterday," said Whitney. "He's doing good. The physical therapist is amazed at his progress."
12 days after a traumatic brain injury, and Joey is eating, smiling and walking the halls of the hospital.
"Yesterday was the first time I got to see him smile," said Amanda Lyons, family friend. "It is a miracle."
A long way to go for this fighter, but it appears that's just what he'll do - fight. Fight like he's focused on the field, leading his team to a championship trophy. This time, the trophy, is home.
"Just take it day by day. Just glad that he's here," said Whitney.
The town of Brownsville is doing a fundraiser Walden's Barbeque on December 15 and proceeds will go to the Moon family.
You can also go to the Bank of Edmonson County and ask to make a donation to the Moon family.