Hughes and Coleman Hometown Hero: Laura Orsland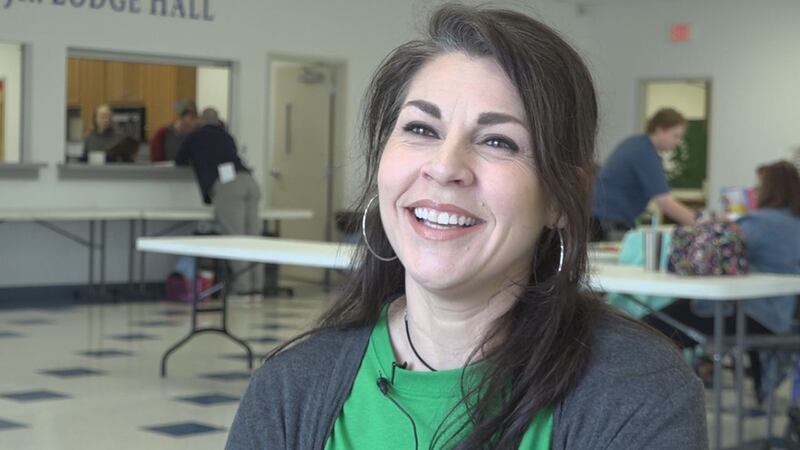 Published: Jan. 10, 2018 at 4:28 PM CST
One woman's goal to help her son has transformed into a dream to create a launching pad for all adults with disabilities in our area. Laura Orsland created the HIVE, and this month, it celebrates its first birthday. As part of that celebration, we honor Laura as this week's Hughes and Coleman Hometown Hero.
"I guess in a nutshell, we create opportunities," says Laura.
The HIVE (Habilitation, Information, Vocation, and Education, Inc.) is a place for adults with disabilities to learn new skills, meet new people, and try new things.
"This area, this region, needed the HIVE," says Gayle Steenbergen, Laura's aunt.
Laura knows that need first hand.
"Well I have a son with a disability," she says, "So when he was getting out of high school I was looking for what was out there and I couldn't find anything that fit."
"Laura is just an excellent, excellent mother. Phenominal, Phenominal mother to her girls and Taylor. Taylor was born with severe autism and she sacrificed her life for him and his special needs," adds Gayle.
The search for something more for Taylor took Laura down a path of finding other parents wanting the same thing for their children, and ultimately the creation of the HIVE.
"Matthew comes in every day smiling and the first thing I heard when I came in this morning, Sophia said, 'I love this place!' They're just so excited to be here. To have a place to come to look forward to, a place of their own," says Gayle.
The HIVE is currently housed in the Fraternal Order of Police Lodge by the Corvette Museum, but Laura has bigger dreams that are requiring a more permanent space.
"We want our own place, If we have our own place then we can be open more because right now we're just two days a week. We've got huge vision for everything," she says.
Besides the put up and and take down that's required of every game, activity, and item in the sensory room on the days the HIVE is open, growing numbers are also leading Laura to look for more space.
"We had four members and now we have over 20," she says, talking about how much the HIVE has grown since it opened in January 2017.
"There are just so many things that I see and that I hear people talk about that they're looking for that I want to be able to provide," she adds.
Laura says the adults at the HIVE are the ones who are the real heroes. She says most people there are around 20-30 years old, but they have one member who is 14, and have had some people in their 50s and 60s join in.
"I feel humbled and honored, undeserving. I love what I get to do every day," Laura says.
For her work with the HIVE and desire to continue to expand and grow the program, allowing as many people as possible to call this place a home, we honor Laura Orsland as this week's Hughes and Coleman Hometown Hero.
Laura says she's still looking for a permanent home for the HIVE. She says they can't afford standard rent on just the donations they've received, so she's hoping she'll find someone who believes in what they're doing to be able to find a space. The HIVE is able to keep its location at the FOP Lodge until May.