Liberty Kids Child Care gets Dolly Parton's Imagination Library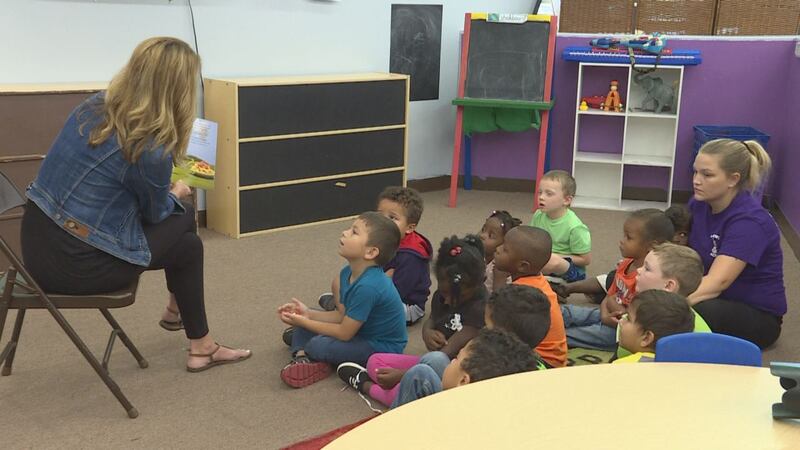 Published: Sep. 28, 2018 at 2:27 PM CDT
Children at Liberty Kids Child Care in Bowling Green will get to add to their library.
JPS Wealth Advisors of Hilliard Lyons have sponsored United Way's Dolly Parton's Imagination Library program at the daycare.
In about six weeks, they will start receiving books monthly until they are five years old.
Since the program began in 1995, 103 million books have been distributed to children.
"We're so excited about it because we know how important reading is to young people and the opportunity for us to sponsor these children and books in their hands on a monthly basis," said Shawn Perry, SVP JPS Wealth Advisors of Hilliard Lyons.
The first book mailed to each child is "The Little Engine that Could."
When the students graduate from the program, they will receive the book, "Look Out Kindergarten, Here I Come."
"It's very gratifying because it's going to be so exciting to receive books once a month to build their library and have books to come any time they want to," said Caldwell, Director at Liberty Kids Child Care.