Praying at a football game starts separation of church and state debate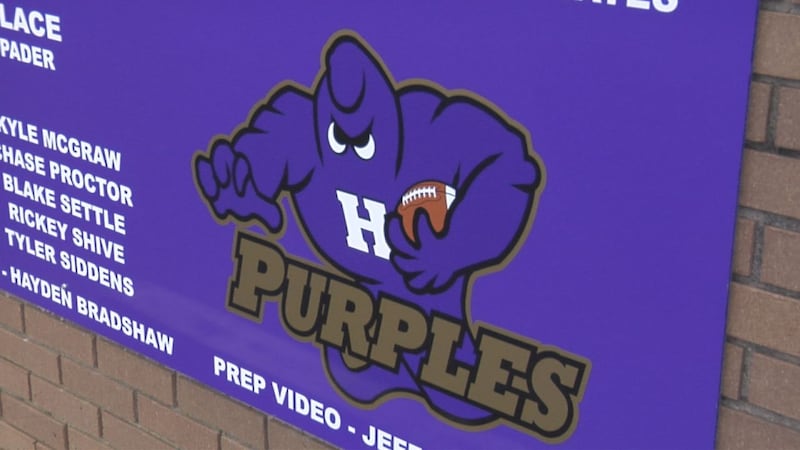 Published: Feb. 22, 2016 at 7:38 PM CST
A published photo of Bowling Green Purples football coach Kevin Wallace praying with his players before a game has sparked a controversy of separation of church and state.
"It's a hot-button issue so it's hit a nerve locally among citizens who aren't associated with the district to parents to students," said Bowling Green Independent Schools Superintendent Gary Fields.
Someone saw the photo and article, and notified the Freedom From Religion Foundation, which is based in Wisconsin. They sent Bowling Green Schools a letter, saying that coaches praying in school-related events was unconstitutional.
"It wasn't a local stake-holder. It wasn't a local citizen or a parent that contacted us so I did not respond with a letter at that time but I did respond after the second letter in January just to make them aware that I had received their letters and we took appropriate steps," Fields said.
But under the First Amendment, students have the right to lead themselves in prayer. Fields says that is what was happening to begin with.
"A student may lead a prayer before they have their lunch or breakfast at school. They may have a prayer that they lead together before a sporting event or a band competition but once again, that's the right of the student," Fields added.
The co-founder for FFRF says sports is where the separation lines often become blurred.
"We do see a lot of violations especially in sporting events," said Annie Laurie Gaylor
The FFRF says they consider the the tradition of a prayer before a game to be a form of bullying and abuse.
"Once you have a coach who has set up regular prayer and the put pressure on students to feel they're supposed to to please the coach by praying so that you have to pray to play. That's the kind of thing that can happen when you have a long-standing abuse like this," Gaylor told WBKO.
Rep. Jody Richards posted a statement to Facebook, expressing his support of BGHS, Superintendent Fields and Coach Wallace.
"I fully support Bowling Green High School football coach Kevin Wallace's actions and I agree with Superintendent Gary Fields assessment. In the Kentucky House of Representatives chamber we have "In God We Trust" displayed over the Speaker's chair. I am proud the decision to place those words there was made during my tenure as Speaker of the House. I find guidance through my faith and I am extremely proud our legislative body starts each day of the session with a prayer."
The FFRF's website is calling this a "victory" because there is no longer coach-led prayer. Superintendent Fields says the prayer was never coach-led and students can proceed to pray if they so choose.
"As I said in my letter, I acknowledged seeing both letters and that I considered the matter closed," Fields added.
"They may have a prayer that they lead together before a sporting event or a band competition but once again, that's the right of the student."