UPDATE: Sheriff's office still investigating Thursday night Auburn shooting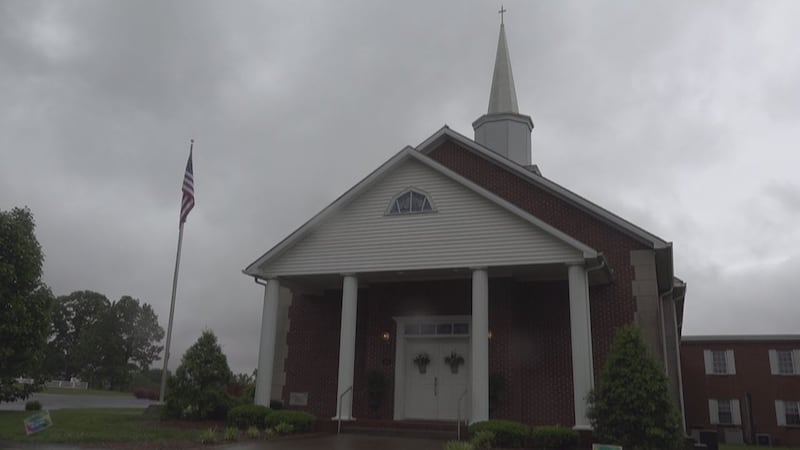 Published: May. 11, 2017 at 11:06 PM CDT
The investigation continues from the Thursday night shooting that took place at New Friendship Baptist Church in Auburn.
Logan County Sheriff Wallace Whitaker tells WBKO a "shots fired" call came in at 8:14 p.m. Thursday from the parking lot of New Friendship Baptist Church.
Sheriff Whitaker says when officers arrived Thursday evening, they found James Randolph suffering at least four gunshot wounds. He was taken to the Medical Center in Bowling Green for surgery.
As the Auburn community continues to discuss what took place here at the New Friendship Baptist Church late last night, church member Thad Drake says he's still stunned over the shooting.
"We were in the house watching TV and stuff, and, we got a call saying that someone could possibly be loose. I grabbed the kids, I mean, we snatched them up and went and locked the door, turned all the lights on in the house, went in the bedroom, shut the door, locked it, and we just hung out."
And with questions continuing to linger throughout the town, Thad Drake says all Auburn can do now is pray for answers to come soon.
"There's different stories being told right now. Of course, the person last night, they went with that, but now that the night is through, and the day, things change. And so, we really don't know what all has been happening. We're praying for the person that got shot and the person that did this. I mean, this is people that, you know, they need to look at their hearts and see where they need to be. It was a scary night, that's for sure."
Captain Stratton with the Logan County Sheriff's Department says investigators have interviewed two people of interest and are still collecting evidence.
Randolph is still in serious condition. Investigators are waiting to speak with him over the matter when he becomes stable.
No arrests have been made at this time. The Logan County Sheriff's Department will continue to update WBKO when more information becomes available.