Cheetah Clean Auto Wash opens doors to newest location on Campbell Lane in Bowling Green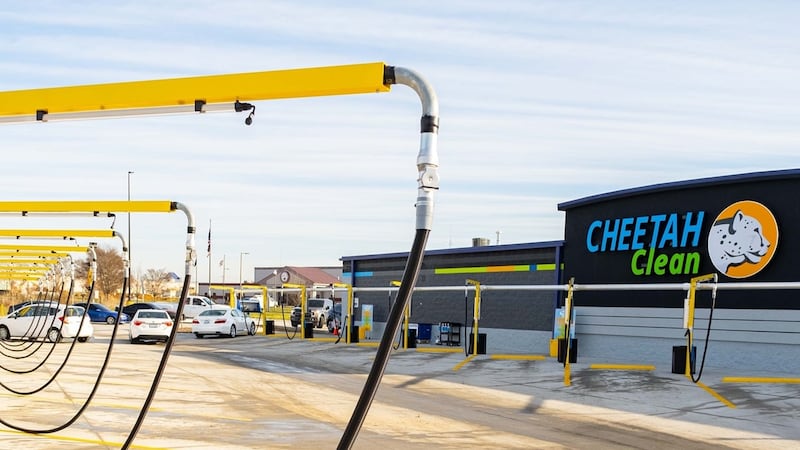 Published: Jan. 27, 2023 at 11:48 AM CST
BOWLING GREEN, Ky. (WBKO) - Cheetah Clean Auto Wash has officially opened the doors to its sixth branded location on Thursday, Jan 26.
Located at 1550 Campbell Lane in Bowling Green, this site makes their fourth owned and operated car wash within the Bowling Green-Warren County area - the company has over 15,000 subscribed members and supports over 100 jobs in the region.
"As we continue to strive for and solidify our position as Kentucky's preferred car wash, we are thrilled to have the opportunity to expand in our hometown of Bowling Green. Our local and Kentucky-owned company has made an investment in refurbishing and relaunching the old Campbell Lane site and we are ready to embrace the thousands of pre-existing members that will now have access to the Cheetah Clean network and benefits. Our continued goal is to provide the highest level of wash quality and service to our clientele," said Jeff Fields, CEO and Founder of Cheetah Clean Auto Wash.
On the tail end of this news also comes another announcement: Cheetah Clean has officially closed on a 1.1-acre parcel of land at 4710 Frederica Street in Owensboro.
On this property, the company plans to build what will be their second location in Owensboro.
This location is slated to open mid-2023.
The company anticipates contracting the services of local Daviess County construction entities and related businesses to bring this new project to fruition.
Cheetah Clean Auto Wash intends to continue the expansion of their brand throughout both Bowling Green and the Commonwealth of Kentucky as a whole.
Cheetah Clean has attributed the company's growth and momentum to its recent partnership with Louisville-based private equity firm, Blue Equity.
The company is dedicated to providing innovative, industry-defining auto wash services, supporting their local communities, and building sustainable employment opportunities.
With this announcement, and the news of its second location in Owensboro (launching Q2-Q3 this year, 2023), Cheetah Clean Auto Wash will own and operate seven branded locations in Kentucky with plans for several additional locations in the works.
Cheetah Clean is expecting to grow its store count to over 10 stores in the region by the end of 2023.
Copyright 2023 WBKO. All rights reserved.